Pets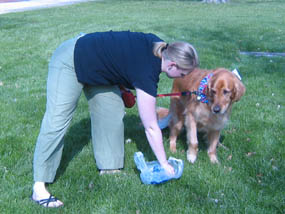 NPS photo
Pets are allowed on the Monument's trails as long as visitors keep them on leashes and clean up after them.


Pets are not permitted in park buildings.


Adequate water, shade, and supervision are all important considerations for your pet, especially in the hot summer months.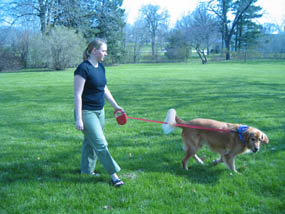 NPS Photo
Be sure to keep your dog under control at all times.
For more about the park's rules and regulations, see Laws and Policies or contact us.
Did You Know?

Ellison Orr was 92 years old when Effigy Mounds National Monument was dedicated. The Monument owes much to his accurate maps, and careful cataloguing of hundreds of sites and artifacts. Orr died in 1951, leaving most of his personal collection of manuscripts, artifacts, and samples to the monument.