Pets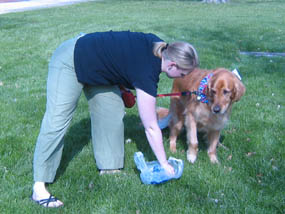 NPS photo
Pets are allowed on the Monument's trails as long as visitors keep them on leashes and clean up after them.


Pets are not permitted in park buildings.


Adequate water, shade, and supervision are all important considerations for your pet, especially in the hot summer months.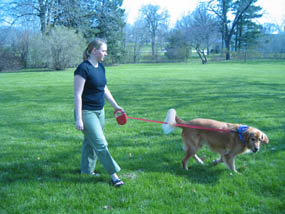 NPS Photo
Be sure to keep your dog under control at all times.
For more about the park's rules and regulations, see Laws and Policies or contact us.
Did You Know?

Stephen H. Long, of the U.S. Army's Topographical Engineers, explored and described the Effigy Mounds National Monument region in expeditions undertaken in 1817 and 1823. Long was one of the first to document the presence of mounds in the Upper Mississippi River Valley.