NPS Photo
Current Volunteer Opportunities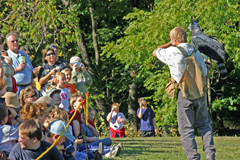 NPS Photo
About the VIP Program at Effigy Mounds National Monument
Call Effigy Mounds at 563-873-3491 ext. 251
Link to a Volunteer Application
Volunteer opportunities available include interpretation (presenting park tours and public programs), curatorial, maintenance, resource management, and park administration.
Depending on which division you would like to volunteer with, skills are varied. Please check with the Volunteer Coordinator for additional information. Previous experience is not required.
Volunteers are an integral part of the Monument staff throughout the year. Experience is sought and / or offered though these opportunities:
Performing uniformed or costumed interpretation and demonstrations.

Assisting at the information desk.

Documenting & maintaining historic resources, including artifacts, buildings, and documents.

Native prairie maintenance, plant population studies and exotic plant removal.

Computer and hard copy filing of park records.


For more information regarding Effigy Mounds National Monument volunteer program, please contact the Park Volunteer Coordinator at 563-873-3491 Ext.251 or
e-mail
..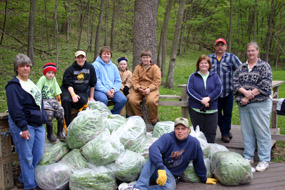 NPS Photo
To view more NPS volunteer opportunities, go to: