Scotty's Castle Road Construction.

Road construction Monday-Friday (occasional Saturdays) through the end of December; expect delays of up to 30 minutes between the Grapevine Ranger Station, and park boundary at NV-267 and on road to Mesquite Springs Campground.
Weather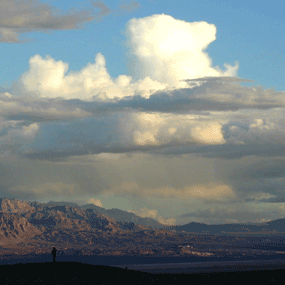 Death Valley is generally sunny, dry, and clear throughout the year. The winters, November through March, are mild with occasional winter storms, but summers are extremely hot and dry. Summer high temperatures commonly run above 120 degrees Fahrenheit. Comfortable clothing providing sun protection and a broad brimmed hat are recommended in summer. Winter requires warmer clothing and light to medium jackets. Sturdy walking shoes are important year round. More...


Did You Know?

Badwater Basin, in Death Valley National Park, is the lowest place in North America and one of the lowest places in the world at 282 feet below sea level. The Dead Sea, between Israel and Jordan, is the lowest at 1371 feet below sea level.