Visitor Center
Built in 1935, the log structure features exhibits on Devils Tower. The doorway will accommodate wheelchairs up to 35 inches in width. Curb cuts allow access to drinking fountains, benches, binoculars, and information kiosk in the center plaza area. Accessible restrooms are located in the first log building on the right as you enter the visitor center parking lot.


Belle Fourche River Campground
Four sites in the campground are accessible - sites A-2, A-4, B-11, and B-25. Campground restrooms are accessible.

Belle Fourche River Campground Amphitheater
The outdoor amphitheater is wheelchair accessible. Restrooms are available across the street in the picnic area.

Picnic Area
The restrooms and drinking fountain are accessible. Two picnic tables will accommodate wheelchairs. They are located on either side of the sidewalk before you reach the restrooms.

Hiking Trails
The 1.3 mile Tower Trail circles the base of the Tower and is paved. The trail has steep grades and is not recommended for wheelchair users. The steepest part of the trail can be seen from the Visitor Center parking lot. Please use your own judgment on this trail. Other trails in the monument are not accessible.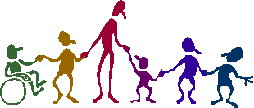 Devils Tower Brochure -Audio Version

Track 1
Menu for other tracks for the audio version of the Devils Tower Brochure.

Duration:

33 seconds

Credit / Author:

NPS

Date created:

2014-12-11
Devils Tower Brochure -Audio Version

Track 2
Introduction to Devils Tower National Monument and Rising up Against the Sky- The History of Devils Tower National Monument


Duration:

6 minutes, 13 seconds

Credit / Author:

NPS

Date created:

2014-12-11
Devils Tower Brochure -Audio Version

Track 3
Exploring the Park

Duration:

6 minutes, 38 seconds

Credit / Author:

NPS

Date created:

2014-12-11