Photos & Multimedia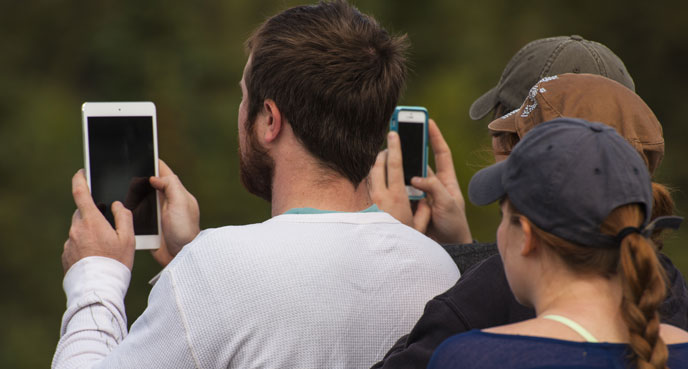 NPS Photo / Jay Elhard
In an increasingly digital and connected age, we hope to provide you with what you need to not only make your visit more self-directed and meaningful, but to keep Denali a part of your life long after you've returned home.
Feature

Denali has a growing assortment of online trail guides and resources available for entrance area trails.


Whether you're planning a visit or want to learn more about Denali from afar, you'll find one or more of our virtual tours worth exploring. Several depict scientific research in the park, while others illustrate popular park activities.

Images of the Park

Photo galleries offer images that you can download of wildlife and wilderness, and you can learn how you can donate copies of your favorite pictures from a park visit.


Interactive panoramas can give you a sense of visiting dozens of remote locations throughout the park.


Videos
Park produced videos, such as the "Denali: New Expeditions" podcast series, explore critical issues of climate change, subsistence, wilderness, mine reclamation, limited public access to the Denali Park Road, and the creation process of "Seasons of Denali," a remarkable fabric art piece at the Eielson Visitor Center.


Webcams

Get a fresh window on different perspectives of park by way of an array of webcams. Some cameras operate seasonally, such as the popular sled dog "Puppycam." Others operate year round, such as a view of an Alaska Railroad depot.

In spring 2014, two new cameras are scheduled to be deployed. An Alpine Tundra camera will convey images from a shoulder of Mount Healy. The "You Are Here" camera be relocated to depict visitor interaction with a lifesize bronze sculpture of a brown bear at the entrance of the Denali Visitor Center. The sculpture, based on a piece by renowned wildlife artist William Berry entitled, "Resting Grizzly," was installed in 2012 and quickly became a favorite visitor photo opportunity.