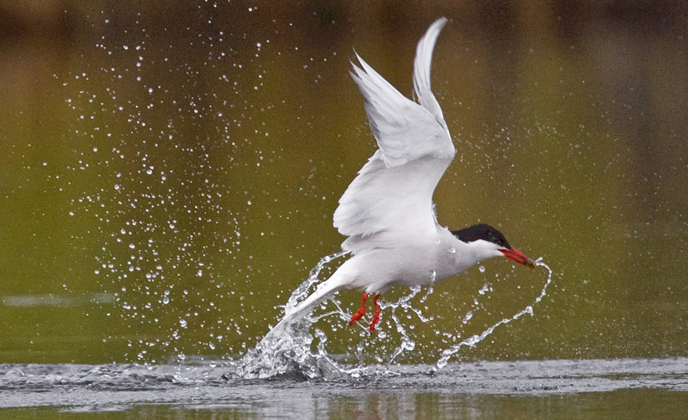 NPS Photo / Ken Conger
Denali's avifauna includes migratory birds from all over the globe and a hardy group of residents. The abundance of birds in Denali ebbs and flows across the seasons, increasing significantly as migrants return to Denali in spring and decreasing when they depart on their autumn migration. Summer birding in Denali rewards visitors with opportunities to view these migratory species in this spectacular northern environment. Birding in winter is slim by the numbers, but high in rewards as observations of pine grosbeaks, mixed flocks of ptarmigan, and perhaps a gyrfalcon or northern goshawk awaits the hardy winter birder.
Explore the sections below to learn more about Denali's Birds.
Bird Habitats
Explore the diverse array of avian habitats found in the vast mosaic of Denali National Park.
Birds by the Seasons
Denali may seem like a barren landscape in winter but in late spring the park fills with the vibrant colors and glorious songs of a diversity of birds. Explore this section to learn about which birds to expect when.
Bird Species
Denali has over 160 species of birds that call the park home during our sunny summer months. Explore this section to learn more about a selection of commonly viewed birds in Denali.
Explore the articles below to learn more about research happening in the park.