Construction on I-75

I-75 north and south bound EXITS for FIRST and THIRD Streets are now CLOSED for construction. See Directions for alternative routes to our park. More »
Aero Carnival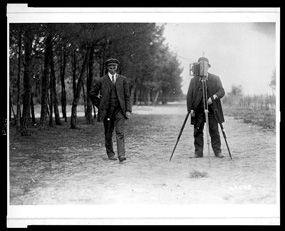 2014 Aero Carnival Photo Contest
Enter your photo for this year's contest.
DEADLINE JULY 15.
Click here for details and to print out your application.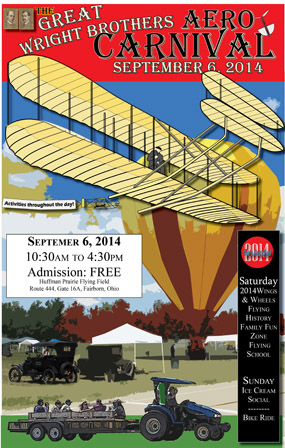 Wright's Flight Fun Run at 6:00 pm
Friday, September 5

The Great Wright Brothers Aero Carnival
Saturday, September 6
10:30 am – 4:30 pm
Aircraft Displays
Am. Inst. Of Aeronautics &Astronautics
Balloon Animals (12:00 – 4:00)
Bicycle Museum of America
Bouncy Houses and Games
Carillon Historical Park booth
Environmental Management
Five Rivers Metro Parks
Hay Rides
Nature Conservancy
Paul Glenshaw presentations at the replica hangar at 11:40 am and 2:00 pm
Photo ContestWinners announced at 1:30 pm
Radio Controlled Flying
Sheep Herding
Silent Movies
Wright Flyer Simulator
S.P.A.R. K. Radio Club
Team Ohio Rocketry
Wright Sea Plane Base
Wright State Special Collections
Sunday, September 28
Bike Ride at 10:00 am
Ice Cream Social sponsored by Aviation Trail, Inc., at 12:00 – 2:00 pm
Paul Glenshaw programs in the theater at 12:00 and 2:30 pm
Tree ID Program 1:00 pm
Tuesday, September 9
Paul Glenshaw 7:00 Speakers Series talk at the Engineer's Club
Did You Know?

Central High School, Dayton, Ohio 1891 graduating class. Paul Laurence Dunbar is first from the left in the back row. Orville Wright is fourth from the left in the back row.