1913 Flood
The water began falling from the sky on Friday, March 21st 1913 and then it began rising from the ground just a few days later. The rising waters grew until they topped nearly 20 feet in some areas of Dayton. Look back on the Great Dayton Flood when you visit and view the powerful pictorial provided by the Dayton Daily News. Read a blog entry from the Wright State University Special Collections & Archives page which chronicles the deadly event and has more information on where you can obtain and view footage from those fateful days.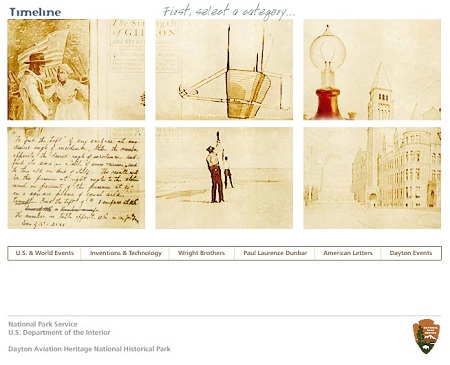 Take a trip through time and explore the history and curiosities from the 1860's to the 1940's. This
interactive timeline
features six different themes:
US and World Events
,
Inventions & Technology
, the
Wright brothers
,
Paul Laurence Dunbar
,
American Letters
, and
Dayton Events
through the
interactive timeline
. Choose a theme, then choose a decade to begin your excursion into the past.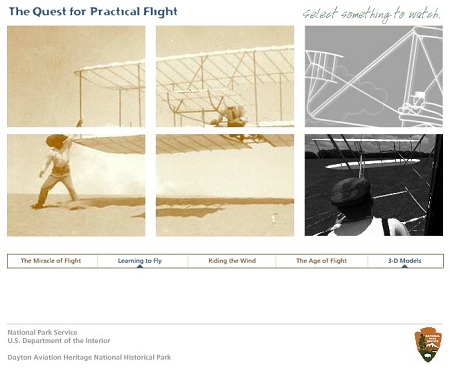 The Wright's invention of the airplane changed much in the world. Now, you can learn more about their
Quest for Practical Flight
in this interactive media player. Choose from
The Miracle of Flight
movie, the
Learning to Fly
animated cartoon,
Riding the Wind
movie, the
Age of Flight
movie and view
3-D
animated models of the planes the Wright Brothers built between 1901 - 1905.