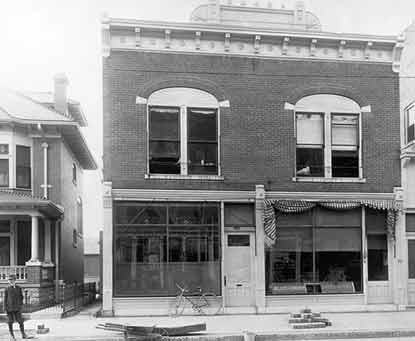 Wright State University Special Collections and Archives
At the turn of the century, the neighborhood now known as the Wright-Dunbar Village was a vibrant community. This is the neighborhood in which the Wright brothers lived and worked. This is the neighborhood in which they started their printing business, entered into the bicycle business and became involved with the mystery of flight. Learn more about their businesses.
The Wright-Dunbar Interpretive Center includes an information area, bookstore, theater, and exhibit gallery. The center's exhibits focus on the Wright brothers' printing and bicycle businesses, their family history, and their association with poet, Paul Laurence Dunbar.