Where Nature and History Meet
St Marys is the gateway to Cumberland Island, Georgia's largest and southernmost barrier island. Here pristine maritime forests, undeveloped beaches and wide marshes whisper the stories of both man and nature. Natives, missionaries, enslaved African Americans and Wealthy Industrialists all walked here.  Cumberland Island is also home to over 9,800 acres of Congressionally designated Wilderness.
Did You Know?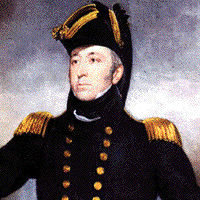 The War of 1812 ended when the Treaty of Ghent was signed December 1814, but Gen. George Cockburn occupied Cumberland Island from Jan-March 1815 offering freedom to 1,500 enslaved African Americans who escape to Cumberland Island.