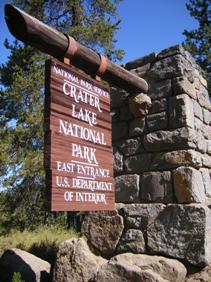 NPS
Ride Around the Lake
In the late-Spring, typically in June, the Rim Drive starts to open up. As plows clear the snow, more pavement becomes available for walkers,
bicyclists
and then automobiles. Typically, the entire Rim Drive is open by the beginning of July. Winter weather starts to close the Rim Drive in October or November.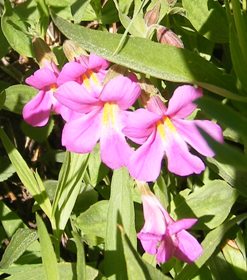 NPS
Hike a Trail
During the summer, you can explore old-growth forests or wildflower meadows. Climb mountains for great views of the lake or hike to the lake itself. For more detailed information on our trails,
click here
.
For a longer hike, try a backpacking trip on the
Pacific Crest Trail
. Information for camping in the backcountry can be found on our
summer
(or
winter
) backcountry handouts.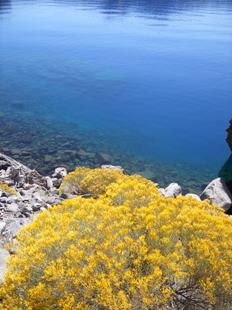 NPS
Touch the Water
Whether just hiking down the Cleetwood Trail for a swim or joining a boat tour of the volcano, visiting the shore of Crater Lake is a unique experience. Typically the trail is accessible from July to October, depending on the snows.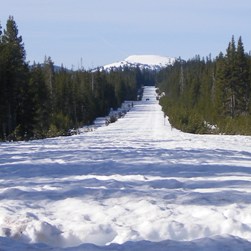 NPS
Winter Fun
Winters at Crater Lake can be long and snowy. Storms from the Pacific Ocean dump an average of 524 inches (13.3 meters) of snow at Park Headquarters. With Highway 62 open year round, you can always access the park for winter fun. Join a free
ranger-led snowshoe walk
on weekends through the end of April. Free use of park snowshoes during the walk. For folks with their own equipment, information on the park's cross-country ski and snowshoe trails, can be found by
clicking here
. Snowshoes and poles can also be rented in the park at the Rim Cafe and Gift Shop at Rim Village. For information on snowshoe and ski rentals outside the park, just
click here
.
For snowmobilers, Diamond Lake Resort grooms the North Entrance Road. A ten-mile ride on the
marked route
brings you to an amazing lake overlook.