Permits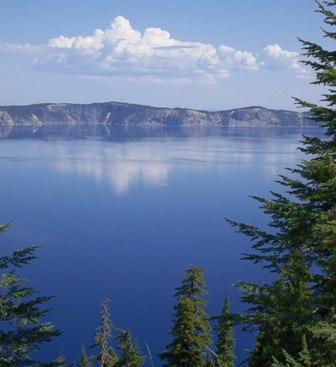 NPS
Within Crater Lake National Park are found world-renowned natural features, inspiring Cascade peaks, old-growth forests, national byways, and historical landmarks. Many of these places can be ideal for a variety of special activities. Most special events and activities held within the park require a Special Use Permit. These permits are issued and approved only after National Park Service staff determines that the activity will not impair park values, resources, and visitor enjoyment.
A Special Use Permit is required for activities that provide a benefit to an individual, group, or organization, rather than the public at large, and for activities that require some degree of management by the National Park Service. The goal of the park in issuing a permit is to ensure that the permitted activity does not interfere with the enjoyment of the park by other visitors and that the natural and cultural resources of the park are protected.
Please provide the park with as much notice as possible to consider your request.
Activities and events that require Special Use Permits include (but are not limited to):
Filming/Photography (permit information, long form application, short form application, map)
Wedding Ceremonies (permit information, map, application)
Scattering of Ashes (permit information, application, map)
Other Special Events such as Rallies, Sporting Events, Ski or Snowshoe Trips, Large Picnic Groups, etc. (application)
Commercial Use Authorizations
CUA Application
CUA Application Instructions
CUA Acknowledgement of Risks
SUP/CUA permit applications and materials may be submitted to:
Crater Lake National Park
Attn: SUP/CUA Coordinator
P.O. Box 7 Crater Lake, OR 97604
(f) 541-594-3050
*Please allow 4-6 weeks for processing.


Backcountry Permits
Summer or winter, camping in the park's backcountry can be a wonderful opportunity to get away from the crowds. Backcountry permits are required for all overnight stays at backcountry designated sites and for dispersed camping. The only car camping allowed in the park is at the Mazama and Lost Creek Campgrounds when they are open for the summer season.
A free backcountry permit must be obtained before heading out. You can obtain one the day of your departure at the park's visitor centers or ranger station. No pets, bicycles or motorized vehicles are permitted in the backcountry.
For detailed, season specific information please download the appropriate PDF:
Summer Backcountry Use (June-September)
Winter Backcountry Use (October-May)
Scientific Research and Collecting Permit
Scientific or Research Permits are separate from Special Use Permits and are required before conducting any research within the park. This permit is required for most scientific activities pertaining to natural resources or social science studies in National Park System areas that involve fieldwork, specimen collection, and/or have the potential to disturb resources or visitors. When permits are required for scientific activities pertaining solely to cultural resources, including archeology, ethnography, history, cultural museum objects, cultural landscapes, and historic and prehistoric structures, other permit procedures apply. You can apply for a Scientific Research and Collecting Permit online through the National Park Service Research Permit and Reporting System. For more information about research at Crater Lake National Park, click here.