Learn about scientific research and environmental monitoring at Crater Lake National Park. Active environmental monitoring activities include: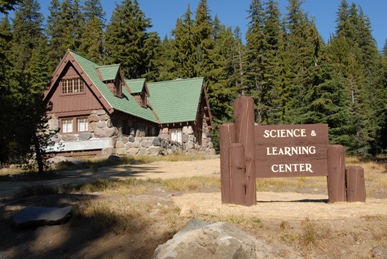 NPS
Science and Learning Center
The Crater Lake Science and Learning Center provides the intersection between educators, scientists, and artists. The Center is housed in the former Superintendents House with a separate residential facility in the former Naturalists residence.