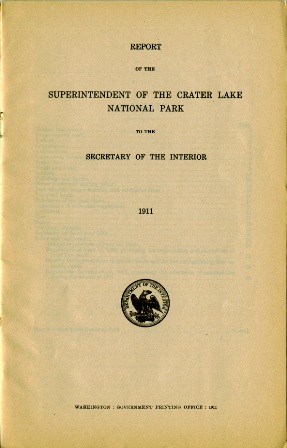 Crater Lake Museum & Archive Collection
What is the Restrictions field in NPS Focus?
A few types of restrictions exist for this field. An image is either in the public domain or it may have copyright or privacy restrictions that the CRLA Museum & Archive Collections were not able to determine. In the later, the image is provided for Fair Use purposes only and permission to publish, exhibit, perform, reproduce, prepare derivative works from, sell, or otherwise distribute items must be obtained by the researcher separately in writing from the holder of the original copyright as well as from any individual(s), groups, or corporations whose name, image, recorded words, or private information may be reproduced in the source material. The holder of the original copyright is not necessarily the National Park Service. The National Park Service is not legally liable for copyright, privacy, or publicity infringement when materials are wrongfully used after being provided to researchers for "fair use."
What does "public domain" mean?
An image in the "public domain" is no longer under copyright protection or it failed to meet the requirements for copyright protection, and may be used freely without the permission of the former copyright owner. For more information please visit the U.S. Copyright Office at http://www.copyright.gov/.
What is "fair use"?
Under the Copyright Act, certain "fair" use of copyrighted material are allowed which do not require permission of the creator or copyright holder of a work. In general, the use must be limited, noncommercial, and in the context of teaching or research. For more information please visit http://www.copyright.gov.
How is "fair use" different in the digital environment?
The electronic world complicates fair use. Although the concept of fair use remains the same, the application of fair use can be different because of the easy ability to copy, download, and forward images without knowing their sources of origin and, therefore, their copyright status. To be safe, you need to know who took the image, when the image was taken, if the image has copyright status, if the image is published or unpublished, registered for copyright protection, etc. For more information please visit http://www.copyright.gov.