Things To Do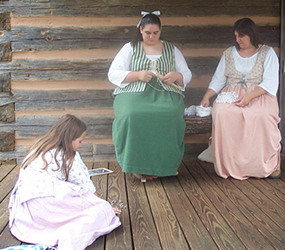 Upcoming EventsJanuary 10
Race for the Grasshopper
At the end of the Battle of Cowpens, 2 officers raced to capture the British "grasshopper" cannons. This race, named in honor of the event, will kick off the 234th anniversary of the Battle of Cowpens.
8:30 Fun Run
9:00 5K
January 15
6:00 - Reception for artist Kelly Pauley. Sponsored by the Friends Group.
January 16
American Revolution Roundtable of the Backcountry, Montgomery Room, Wofford College
Desserts 6:30 - 7:30 $10
Program 7:00 - 8:00 - Mark Schneider, Actor-Interpreter, Colonial Williamsburg Foundation, will present a first person program titled "Banastre Tarleton - Swift, Vigilant, and Bold! - Cavalryman of the Revolution".
For more information, contact Tanya Bryson at 864-597-4207 or brysontk@wofford.edu.

January 17-18,2015
Anniversary Celebration: Includes 18th century military and civilian encampment, weapons firing demonstrations, and author lectures. Detailed schedule will be available by December 31.
Click here to read about previous events.