Things To Do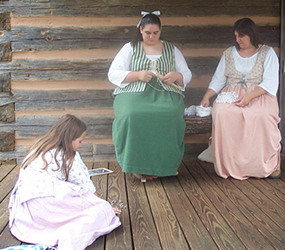 Upcoming Events|

September 27
Living History Day: 1st Maryland, Southern Campaign. This Continental unit will demonstrate 18th century miliary life and give weapons firing demonstrations at 10:30, 11:45, 1:30, and 2:45.
October 4-5
Living History Encampment: American Civilian Colonial Interpreters will demonstrate 18th century domestic skills such as cooking and sewing at Cowpens National Battlefield.
October 3-7
Revolutionary War Weekend: A series of Revolutionary War activities at Walnut Grove Plantation, Cowpens National Battlefield, and Kings Mountain National Military Park. Click here for schedule. Schedule is subject to change.

October 6
Outdoor Drama - The Night before Kings Mountain, 6:00 pm behind the visitor center
October 18
Living History Day: SC Rangers encampment. The SC Rangers portray the militia and ranging units on the frontier of the south from the 1740s - 1780s. They will have weapons firing demonstrations at 10:30, 11:30, 1:30, and 2:30.
Save the date!
January 17-18,2015
Anniversary Celebration: Includes 18th century military and civilian encampment, weapons firing demonstrations, and author lectures.
Click here to read about previous events.


Did You Know?

Baltimore, Maryland is built on land once owned by Lieutenant Colonel John Eager Howard, Continental commander at the Battle of Cowpens.