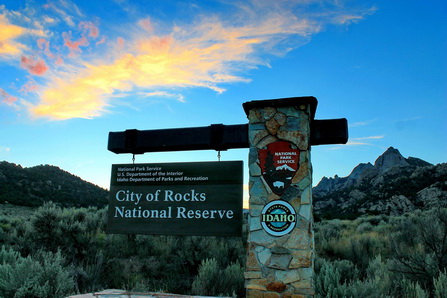 Wallace Keck
Help us plan the future of City of Rocks!
City of Rocks National Reserve is developing a General Management Plan, and we want your input.
What is a General Management Plan?
A General Management Plan will answer "What kind of place do we want this park to be?" It will serve as a guidebook for the future to help managers make decisions about how to protect resources, what levels and types of uses are appropriate, what facilities should be developed and how people should access the park. Everything in the plan must be consistent with the park's purpose and significance and the legislation that established the National Park Service in 1916, providing for protection of the park's natural and cultural resources while inviting appropriate visitor use and enjoyment of the park.
The plan will not include detailed building designs or be able to guarantee funding, but it will serve as a blueprint that the NPS intends to follow for the next 15-20 years. The GMP will include an Environmental Impact Statement (EIS). The environmental and socioeconomic impacts of the various alternatives will be analyzed in the EIS.
How do I get involved?
To receive information on the planning process, email the Reserve Superintendent at e-mail us, or review our newsletters:
Newsletter #3 Preliminary Alternatives, Spring 2011