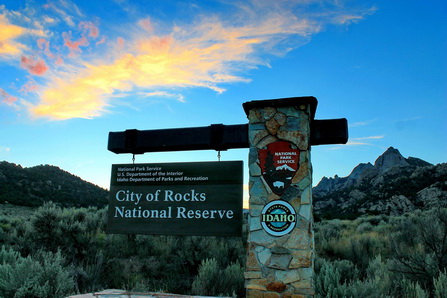 Wallace Keck
Draft General Management Plan/Environmental Impact Statement
The City of Rocks draft GMP/EIS is now available for public review. The purpose of the draft GMP is to articulate a vision and overall management framework for the Reserve that will guide decision-making for the foreseeable future. The draft plan includes management strategies for resource protection and preservation, visitor use, interpretation and education, facilities, and long-term operations and management of the Reserve.
The public comment period will close on June 30, 2015, or 60 days after the official public notice appears in the Federal Register (whichever is later).
Online comments may be submitted directly via the public comment website at http://parkplanning.nps.gov/ciro. This site contains the full GMP Document (including an e-reader friendly PDF) as well as the GMP Summary Newsletter.
Publicmeetings are scheduled as Follows:
Wednesday, May 6
11:00 a.m. –1:00 p.m.
Twin FallsTourist Center
858 N. Blue Lakes Boulevard
Twin Falls, ID
Thursday, May 7
7:00 p.m. –8:30 p.m.
Cache Peak Emergency Services Building
2743 S.Narrows Road
Almo, ID
Newsletter #1 Public Scoping, Fall 2009
Newsletter #2 Public Comments, Winter 2010
Newsletter #3 Preliminary Alternatives, Spring 2011