Plan Your Visit
Welcome to Charles Young Buffalo Soldiers National Monument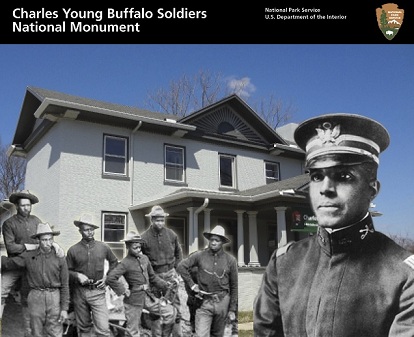 NPS / Tom Engberg
New to the National Park system, Charles Young Buffalo Soldiers National Monument is being developed for visitor use. It is not yet open to the visiting public for regular visitation hours, but interpretive programs and exhibits are under development. For up-to-date information on the history and planning of the park, information on tours and information on volunteer opportunities, please contact the park staff by
email
or call 513-607-0315.
You can also keep up to date by visiting the park's social media pages online.
Did You Know?
In 1916, the NAACP awarded Charles Young the prestigious Spingarn Medal for his exemplary work as a military attaché in Liberia. Young helped to supervise the country's budding infrastructure while at the same time providing valuable information to the U.S. Government's mission in the country. Young was the second African-American to receive the coveted award.