Operating Hours & Seasons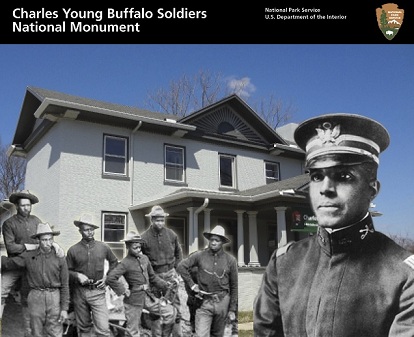 Charles Young Buffalo Soldiers National Monument is currently being developed for visitor use. It is not yet open to the visiting public for regular visitation hours, but interpretive programs and exhibits are under development.
Events and tours of the park may be available on an infrequent basis. To view any upcoming events or open tours of the park, please visit one of the park's
social media pages
as newly announced dates and times for events will be posted there.
For up-to-date information on the history and planning of the park, information on tours and information on volunteer opportunities, please contact the park staff by
email
or call 513-607-0315.
Did You Know?
Charles Young became the first African-American national park Superintendent in 1903. During that summer, Captain Young and his troopers maintained and managed Sequioa National Park in northern California. The work they completed that summer totaled more than the combined previous three summers of work by other troops. More...