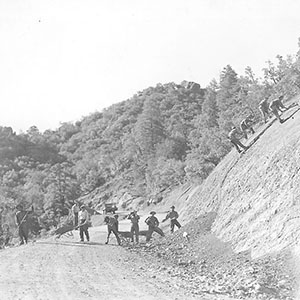 Road Improvement Project begins January 18, 2016
Beginning on January 18, 2016, Bonita Canyon Scenic Drive will be undergoing much needed road improvements and repairs. The road from the campground and up to Massai Point will be closed from January 18th through February 17th in order to provide maximum safety to visitors and road crews. There will also be road work between the park entrance and the visitor center. Expect road delays as only one lane will be open to the visitor center. The visitor center, Bonita Canyon Campground, all hiking trails, and the lower canyon (Faraway Ranch, Silver Spur Meadow Trail, and the road from the park entrance to the campground) will remain open during this time. For more information please contact park staff at the visitor center at (520) 824-3560 x0, or email us at chir_interpretation@nps.gov.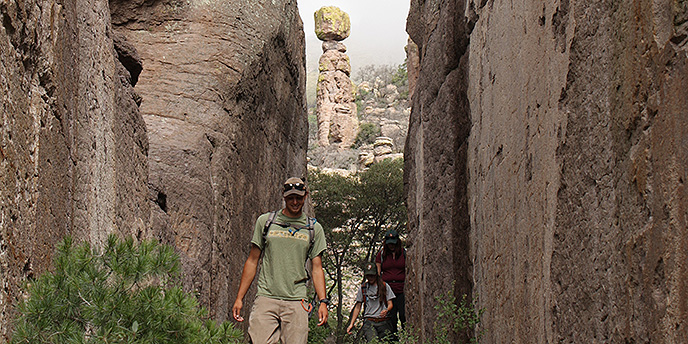 NPS Photo
Chiricahua National Monument is truly one of the National Park Service secret treasures. If you are willing to drive the 37 miles off I-10, you will be surprised to discover a mountain wonderland of trees, wild animals, and the amazing balanced rock and pinnacles that make this place so unique.