Collections and Artifacts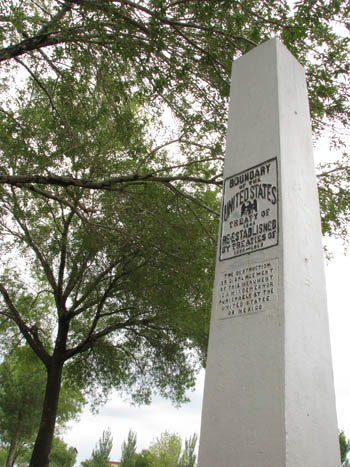 NPS
What is a Monument?
In a report dated 1898, details were laid out describing each of the U.S./Mexico boundary markers. The report stated that each monument was made of either steel or iron 2cm thick, and must be 6ft tall. Inscriptions were ordered; in English on the north side and Spanish on the south side. The total weight for each monument is 710 pounds.
"The break down in cost for each marker:
Castings 710lbs = $28.40
Wrought bolts and nuts 86lbs = $4.70
Concrete 18cu.ft. = $15.00
Sockets for flag staffs = $1.00
Tansport by wagon $15.00
Transport by pack mules $10.00
Setting in place $15.00
Contingecies $11.30
Total for each $100.00

J.W. Barlow"