Temporary Closure

Portions of the park will be closed from approx. 3:00 PM, Friday, September 19, 2014 through Sunday, September 21, 2014. Picnic areas and campgrounds will remain open. Call the visitor center for additional information 301-663-9388.
Plan Your Visit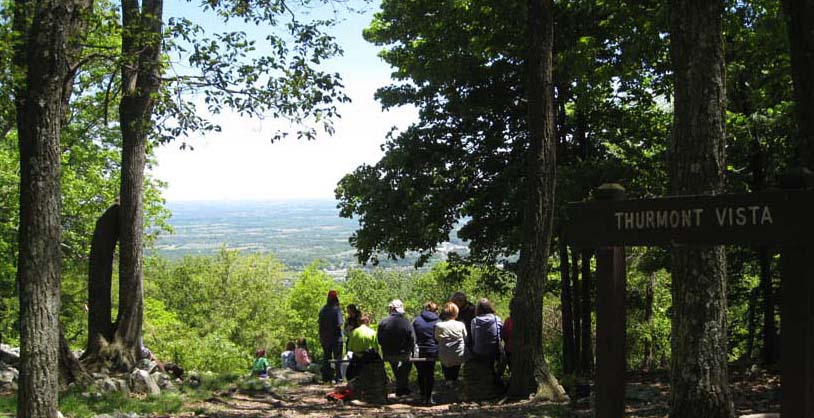 NPS Photo/Alicia Lafever
Start your park experience with a visit to the visitor center. Friendly staff is on hand to answer your questions and help you plan your visit.
Enjoy the park by taking a scenic drive on Park Central Road (portions are closed during the winter months).
If time permits, take a short walk on our interpretive trails or hike some of our longer trails that lead to spectacular vistas, Cunningham Falls and rock formations.
The links to the left have more in-depth information and the photo gallery below has photos of some of our most scenic attractions.


Did You Know?

There are 4 types of squirrels found in Catoctin Mountain Park. The largest is the Fox Squirrel, the most common the Grey Squirrel. The Red Squirrel is known for being very vocal and the Flying Squirrel really only glides.