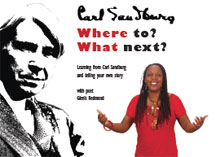 Where to? What next?

Carl Sandburg loved words. He used words to create poetry, stories and songs, many about his own childhood and growing up in America. Where to? What next? guides youth to learn from Carl Sandburg and share their own stories through poetry, song or story. Poet Glenis Redmond narrates this exciting video. Watch it, and and then share your own words as Sandburg did.

Play Video (22mb, requires Window Media Player)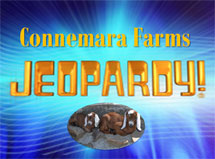 Connemara Jeopardy!
Want to test your knowledge of the Sandburgs? After you have explored the park or visited our museum exhibit virtual tour, challenge yourself to Sandburg trivia through our Connemara Jeopardy Game!
Click here to begin playing! (.ppt 380kb)