Sections of Boardwalk Closed at Red Maple Swamp Trail

Sections of the boardwalk at the Red Maple Swamp Trail have been closed due to structural deterioration and safety concerns. Check at Salt Pond Visitor Center for the current status of this trail, and for your safety, remain out of closed areas.
Operating Hours & Seasons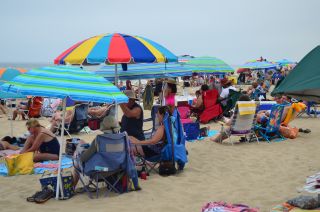 Parking lots are open 6 AM to midnight, daily, year-round.
The Salt Pond Visitor Center is open from 9 AM to 4:30 PM daily (closed Thanksgiving and Christmas Day), year-round, with extended hours during the summer months. The Province Lands Visitor Center is open from 9 AM to 5 PM daily, Memorial Day weekend through October 31. Headquarters is an administrative facility open daily, except weekends and holidays, 8 AM to 4:30 PM.
The park's six swimming beaches are lifeguarded from late June through the last week of August.
Most restrooms that are not at park visitor centers, are open seasonally and are closed during winter months.


Did You Know?

In 1990, an intense series of storms uncovered a prehistoric site on Coast Guard Beach in Eastham, MA. Archaeologists excavated the Carns Site, which was lived in by native peoples during the Early and Middle Woodland period, or approximately 2,100 to 1,100 years ago.