Access to the Coast Guard Beach in Eastham will be closed Tuesday, May 21.

Access to the Coast Guard Beach in Eastham will be closed Tuesday, May 21, from 6:00 AM to 3:00 PM so seashore staff can create an accessible path in advance of the summer season.
Storm damage, construction affecting access at seashore locations; reduction in programming

Due to erosion, there is no beach access at Nauset Light and Marconi beaches. Access at the Marconi Site is limited. Parts of the Nauset Marsh and Red Maple Swamp trails are closed. Nauset Bike Trail construction is underway. More »
Highlands Center Programs and Events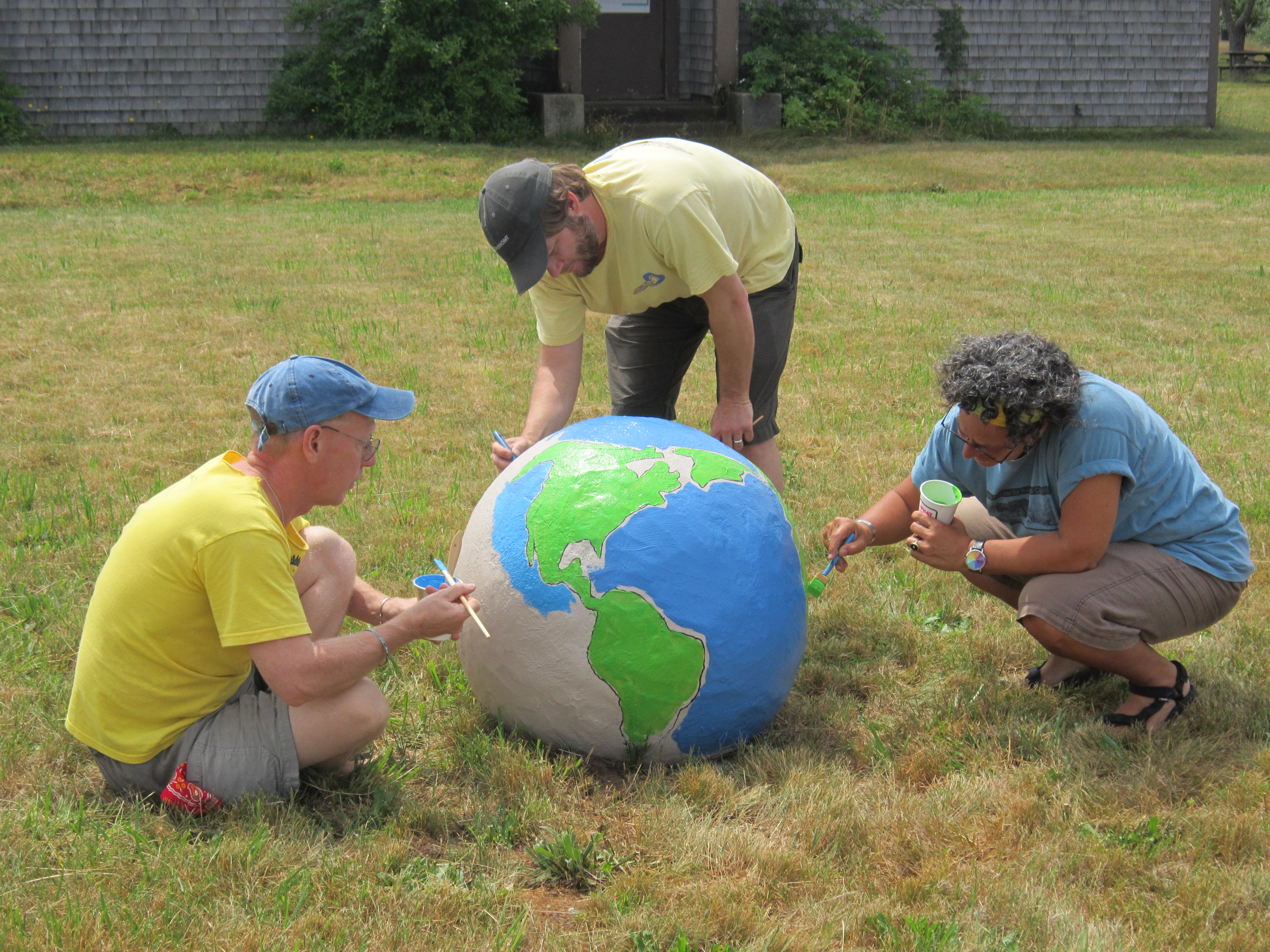 Joyce Johnson
Calendar of 2013 Events
We and our partners offer the following activities:
Highlands Fest 2013 (June 29th)
Join the Highlands Center partner organizations for this year's Highlands Fest! To be held at the Highlands Center in Truro this Saturday, June 29, from 10 AM to 2 PM (rain date Sunday June 30). This year's fest will be focused on Climate-Friendly Park awareness and initiatives, both within the park and in our community.
Climate Research (July 2012 - July 2013)
The Department of Energy's Atmospheric Radiation Monitoring System Mobile Climate Research Facility will begin a one-year deployment at Highlands Center this summer. Learn more about ARM at their website.
Fired Up at the Castle Hill Kiln (June, August, and October)
Truro Center for the Arts at Castle Hill will be loading their Highlands Center wood kiln with pottery, and anyone curious can stop by! Watch the excitement as they stoke the 3-day fire all the way to 2300 degrees on June 29-July 1, August 25-27 and October 12-14. Unloading for these workshops will take place on July 6, August 31 and October 19. Visit the
Castle Hill
website or call Ceramics Studio Manager Brian Taylor (508-349-7511) for more information.
Under the Tent at Payomet
Enjoy concerts, plays, book readings, children's drama classes, and much more this summer at the Payomet Performing Arts Center tent at Highlands Center. Visit the Payomet website or call the box office (508-487-5400) for information on their schedule of programs.
Did You Know?

At its peak, the Pamet Cranberry Company of Truro harvested 166 barrels of cranberries in a single fall season. Emerging wetland and upland vegetation is enveloping the former bog, with only the historic Bog House standing as a reminder.