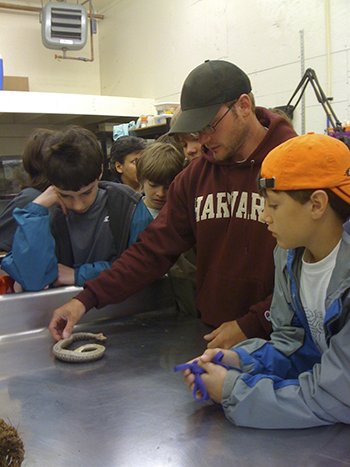 Photo by Megan Tyrrell
The ARLC works to communicate current science themes and research initiatives to a wide array of audiences, fostering a positive exchange of information on the physical and biological systems within Cape Cod National Seashore. Outreach activities include public presentations, publications, providing technical assistance to scientists and teachers, supporting tours, field trips and seminars for students, scientific reviews of scholarly work and funding proposals, and an annual public "Science in the Seashore" symposium.
Please use the links in the left sidebar to navigate through the Education & Outreach section of the ARLC site. You can view videos and fact sheets about science in the park, and field guides to local species. You can also lean about recent and upcoming events and activities, and citizen science efforts in the park.