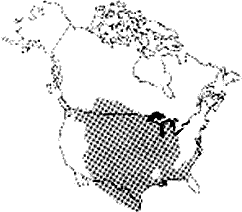 NPS
When and where to find at Bryce:
Tiger Salamanders are very rare within the park, but have been found in Swamp Canyon and in springs throughout the backcountry. Your best chance of seeing one is after a strong rain and even then, usually only at night or twilight hours.
Further Reading:
Behler, John L. and F. Wayne King, 1979: National Audubon Society Field Guide to North American Reptiles and Amphibians, Alfred A. Knopf, Inc., New York, pg. 298.
Tyning, Thomas F., 1990: Stokes Nature Guides: A Guide to Amphibians and Reptiles, Little, Brown & Company (Canada) Limited, Boston, pg. 133-139.