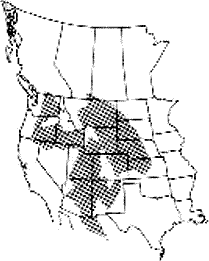 NPS
When and where to see at Bryce:
Mountain Short-horned Lizards can be found throughout the summer both above and below the rim. They blend in so well to their natural surroundings, that you have to look close or you might not see them at all.
Further Reading:
Behler, John L. and F. Wayne King, 1979: National Audubon Society Field Guide to North American Reptiles and Amphibians, Alfred A. Knopf, Inc., New York, pg. 515.
Manaster, Jane, Horned Lizards, 1997: University of Texas Press, Austin.