Phone System Down at Julian Price Campground

The phone system at JP Campground, MP 296.9, is currently out of order. Please refer to recreation.gov to make or change any reservations. For additional questions please refer to the camping opportunities section of our website. More »
A traffic light on the Blue Ridge Parkway?

Parkway officials urge all visitors to observe timers set on stop lights from MP242.4 at Alligator Back Parking Area to MP241. Work in the area involves 24-hour, 1-lane traffic control until November 2, 2014, when a full closure goes into effect.
Become a Junior Ranger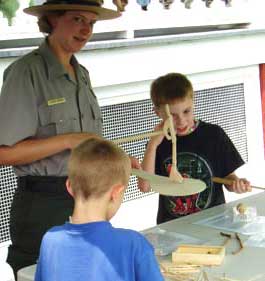 NPS photo
Becoming a Blue Ridge Parkway Junior Ranger is exciting and rewarding! Pick up your Junior Ranger folder and instructions at any park visitor center. Rangers are typically available from Memorial Day through October. Then travel the Parkway to get activity sheets that are connected to the stories and the places along your journey. You may also get a copy of the folder by clicking below. Check out kidsinparks.com for more activities related to the Parkway.
Enjoy your trip and thanks for your interest in becoming a Blue Ridge Parkway Junior Ranger!
Blue Ridge Parkway Junior Ranger Folder
Brinegar Cabin & Doughton Park
Moses Cone & Julian Price Park
Did You Know?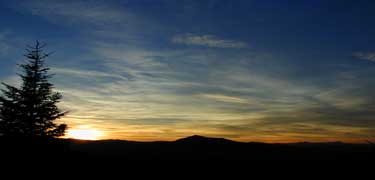 The Blue Ridge Mountains, the mountains the Parkway runs through, are made up of granite, metamorphosed volcanic formations and sedimentary limestone. These mountains were formed over 400 million years ago!