Phone System Down at Julian Price Campground

The phone system at JP Campground, MP 296.9, is currently out of order. Please refer to recreation.gov to make or change any reservations. For additional questions please refer to the camping opportunities section of our website. More »
A traffic light on the Blue Ridge Parkway?

Parkway officials urge all visitors to observe timers set on stop lights from MP242.4 at Alligator Back Parking Area to MP241. Work in the area involves 24-hour, 1-lane traffic control until November 2, 2014, when a full closure goes into effect.
News Releases
October 16, 2014
Temporary Parkway Closure at Milepost 95-106
Large scale trimming operations will make it necessary to close the road to all forms of traffic Monday through Friday during daylight hours.
September 10, 2014
Parkway Prepares for Fall Travel Season
The fall leaf season will be arriving soon and the Parkway is geared up for a busy travel season.
September 08, 2014
Blue Ridge Parkway Announces Contract Award for Pisgah Inn
Blue Ridge Parkway Superintendent Mark H. Woods announced today that Parkway Inn, Inc. was awarded the concession contract to operate the Pisgah Inn at Milepost 408.6 for the next ten years.
July 10, 2014
Parkway Issues Request for Expressions of Interest Regarding Future of Historic Concessions Operations
The Blue Ridge Parkway is seeking ideas from parties interested in operating Otter Creek Restaurant and Gift Shop, at Milepost 60.8, or Rocky Knob Cabins, near Milepost 168, along the Blue Ridge Parkway in southwestern Virginia.
May 27, 2014
Parkway Announces One Lane Road Closure at Milepost 242
The work will rebuild guard walls, rehabilitate drainage systems, and complete paving projects in this area.
March 04, 2014
Tourism to the Blue Ridge Parkway creates 902 Million Dollars in Economic Benefit
A new National Park Service (NPS) report shows that 15.2 million visitors to the Blue Ridge Parkway in 2012 spent $902 million in communities near the park. That spending supported 12,168 jobs in the local area.
Did You Know?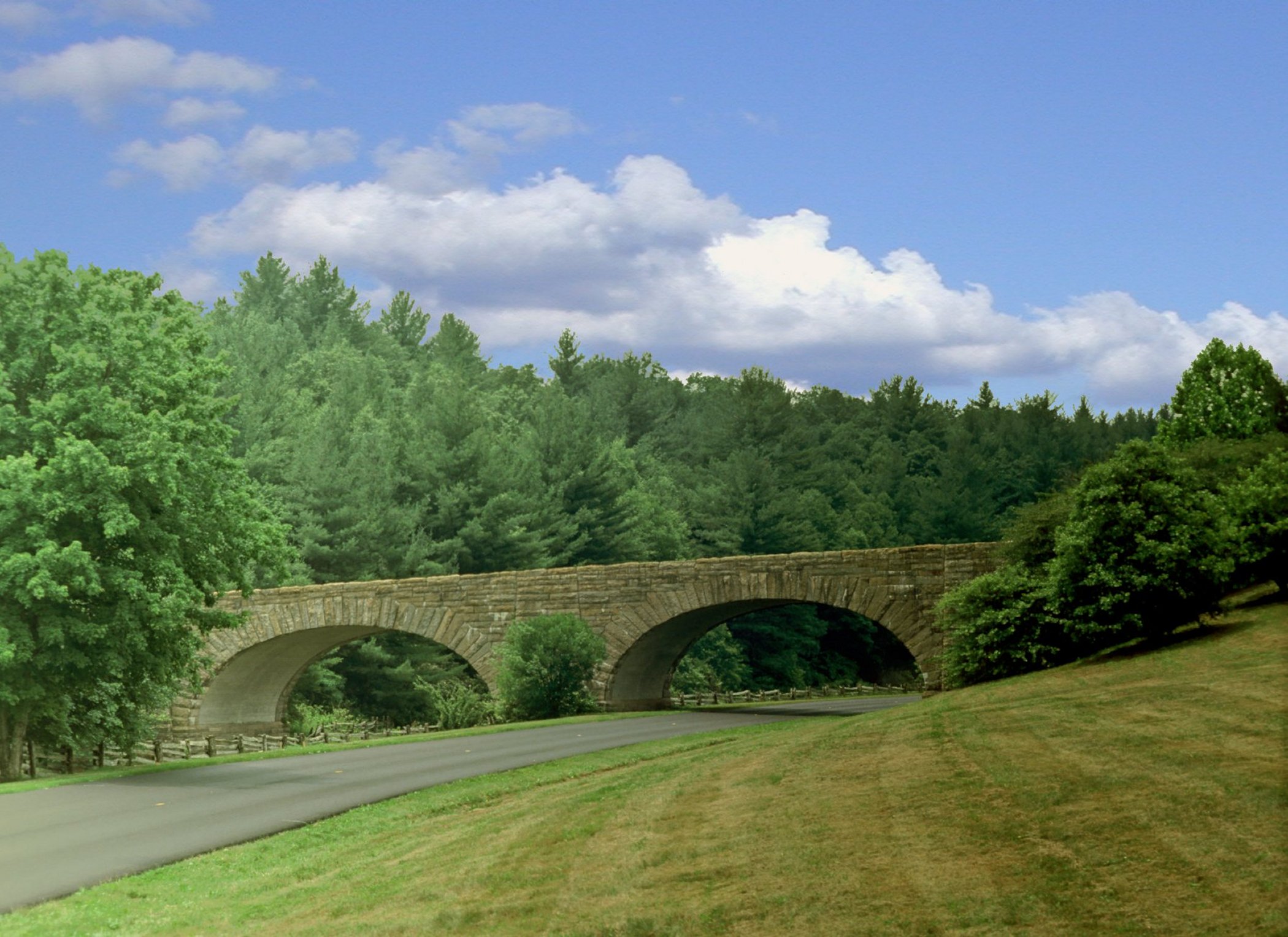 There are 176 bridges on the parkway, which makes up 10% of all National Park Service bridges.