Phone System Down at Julian Price Campground

The phone system at JP Campground, MP 296.9, is currently out of order. Please refer to recreation.gov to make or change any reservations. For additional questions please refer to the camping opportunities section of our website. More »
A traffic light on the Blue Ridge Parkway?

Parkway officials urge all visitors to observe timers set on stop lights from MP242.4 at Alligator Back Parking Area to MP241. Work in the area involves 24-hour, 1-lane traffic control until November 2, 2014, when a full closure goes into effect.
Nature & Science
NPS Photo
BIOLOGICAL DIVERSITY
More than just a road, this varied habitat, ranging from 649 feet at James River in Virginia to 6,047 feet at Richland Balsam in North Carolina, offers protection to an enormous diversity of plants and animals.
The Parkway supports as many plant species as any other unit of America's National Park System, and provides a protected migration corridor for many forms of wildlife. The variety of species includes 43 kinds of amphibians, 99 fish, 60 mammals, 225 birds, and 31 reptiles.
The mountain ranges of the Parkway include the oldest mountain-building processes in the world. The road sits at the headwaters of many local and regional watersheds and crosses five major rivers that define the hydrological patterns of much of the southeastern United States.
Trees are everywhere, over 100 species! In spring, tulip trees and serviceberry produce showy blooms. In fall, leaves burst into color. Flowering shrubs such as rhododendron, flame azalea, and mountain laurel put on a springtime show that rivals the tree's fall display.


Did You Know?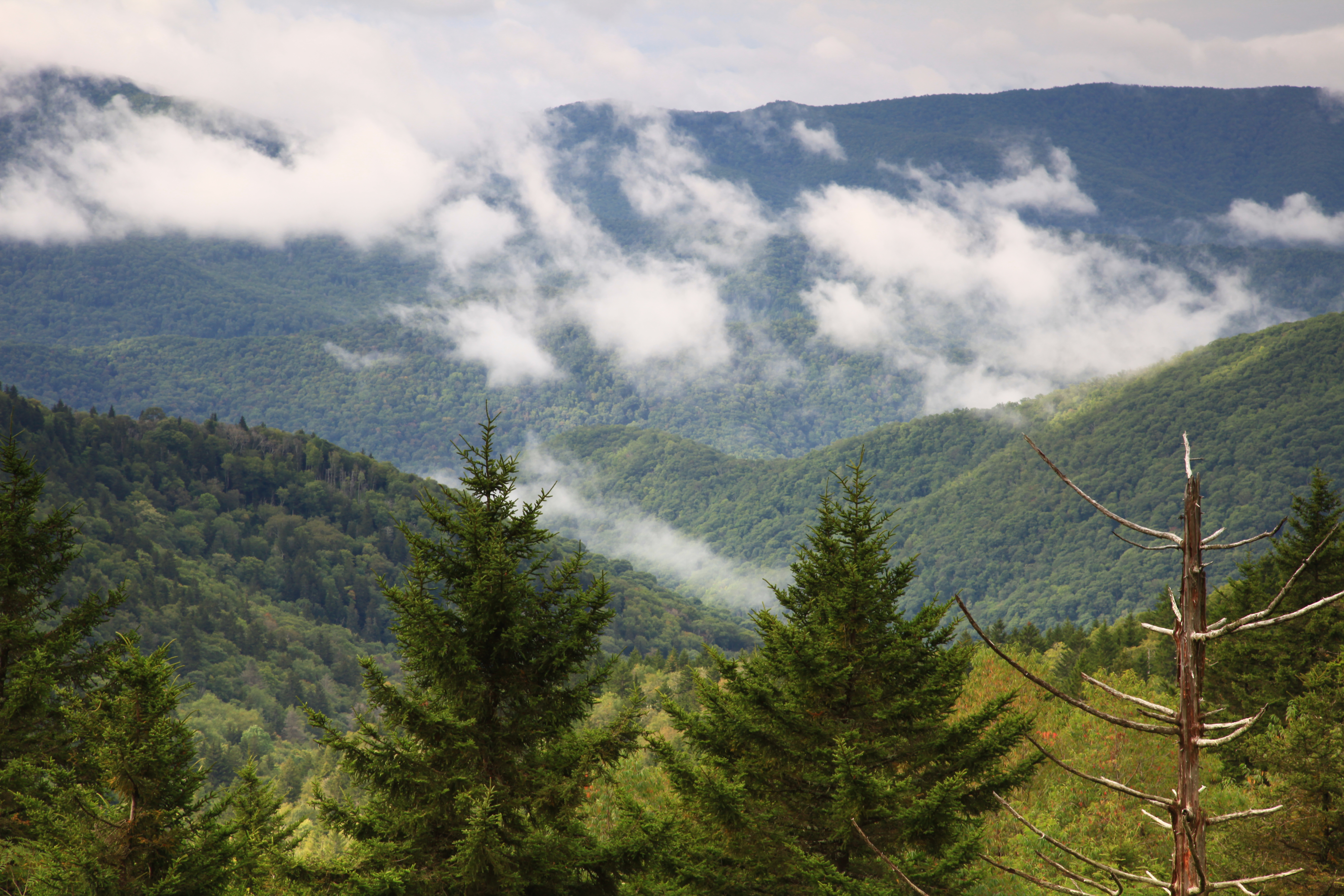 The highest point on the Parkway is 6,053 feet, or 1,845 meters, above sea level on Richland Balsam Mountain at MP 431.