Phone System Down at Julian Price Campground

The phone system at JP Campground, MP 296.9, is currently out of order. Please refer to recreation.gov to make or change any reservations. For additional questions please refer to the camping opportunities section of our website. More »
ONE LANE TRAFFIC CONTROL, MP 241 - 242.4

REMINDER: Roadwork continues in a one-mile section of Parkway, commonly known as Ice Rock, from MP242.4 at Alligator Back Parking Area to MP241. The project involves twenty-four-hour, one-lane traffic control until November 1, 2014.
Fish
NPS Photo - Bob Cherry
Following the spine of the Southern Appalachian Mountains the Blue Ridge Parkway does not seem like a place that would offer much in the way of fish habitat. Surprisingly the Parkway's waters are home to over 50 species of fish, including 6 that are rare and another 8 that are not native to the area.
Many visitors are primarily interested in fishing and in game fish and the Parkway is home to several types. For most anglers, at the top of the list are the three species of trout - the native Southern Appalachian brook trout and the introduced rainbow and brown. In some of the man-made lakes and ponds are smallmouth and largemouth bass, sunfish, bluegills and crappies. Stocking occurs on many Parkway waters and state fishing regulations apply.
While brook trout gets most of the attention when people think of fish on the Parkway there are many others to admire and enjoy. With such colorful names as bluehead chub, redlip shiner, silver redhorse and rosyside dace these fish are noticed by few visitors. Generally lumped together as minnows, these 25 fish species are usually just seen as a small flash in the water.


Did You Know?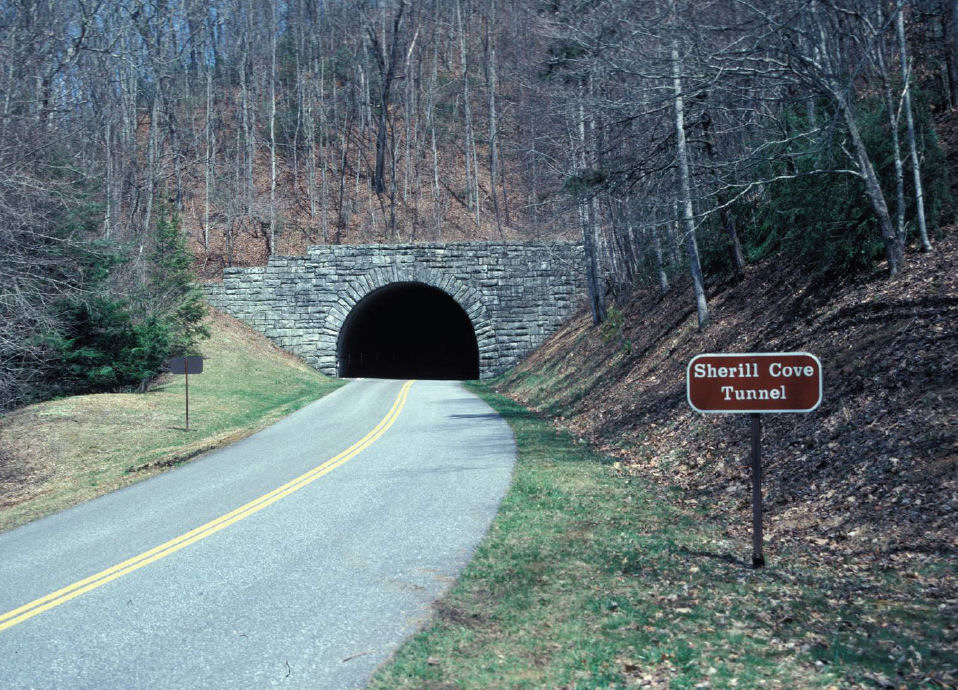 There are twenty six tunnels on the Blue Ridge Parkway, but only one in Virginia. This is primarily because the North Carolina mountains are more rugged than those in Virginia.