Road Conditions

The South Rim Road is open to the Visitor Center, but the remainder of the road is closed to allow for cross country skiing and snowshoeing. The North Rim and East Portal Roads are closed for the season.
Things To Do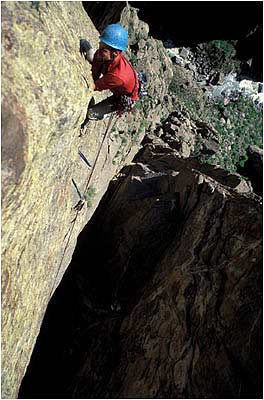 Photo courtesy of www.unitao.com
Prepare yourself for 2,000 foot tall, narrow canyon walls dropping almost vertically to the Gunnison River.
The Black Canyon is known for crumbling rock, dizzying heights, and a lack of places to place protective equipment. Rock climbing is a challenge limited to highly experienced, expert climbers only.


Did You Know?

Poison ivy is abundant at the bottom of Black Canyon. It can grow over 5 feet tall along the Gunnison River.