Things To Do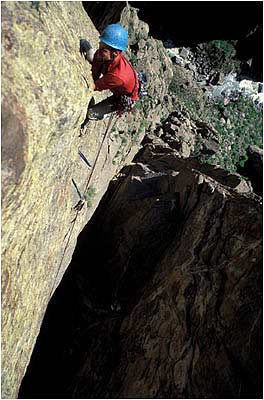 Photo courtesy of www.unitao.com
Prepare yourself for 2,000 foot tall, narrow canyon walls dropping almost vertically to the Gunnison River.
The Black Canyon is known for crumbling rock, dizzying heights, and a lack of places to place protective equipment. Rock climbing is a challenge limited to highly experienced, expert climbers only.


Did You Know?

Black Canyon is home to the fastest bird in the world, the Peregrine falcon. Scientists estimate that Peregrines can reach speeds of over 200 mph in an aerial dive.