Online Backcountry Permits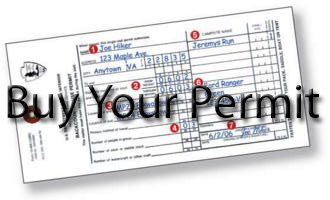 Print, read and follow the backcountry guidelines for your safety and enjoyment of the backcountry areas of the Big South Fork NRRA. You only need to have the confirmation number of your purchased permit. Online permits do not print out.
Browser compatibility has been an issue with online permit processing. Try a different internet browser to process your permit. If you continue to have trouble, contact our office at 423-286-8368 to obtain the permit over the phone. Business hours are 8:30 a.m. to 4:00 p.m. (ET); 7 days a week.
**NOTICE**
All backcountry permits are FEE FREE if you plan to use them during the following dates:
January 19, 2015 Martin Luther King, Jr. Day

February 14-16, 2015 President's Day Weekend
April 18-19, 2015 Opening Weekend of National Park Week

August 25, 2015 National Park Service Birthday

September 26, 2015 National Public Lands Day

November 11, 2015 Veterans Day


Stop by one of the Park Visitor Centers to obtain your free permit during the dates listed above.
For more information, contact the fee office by email or by phone at 423-569-2404 ext 240.