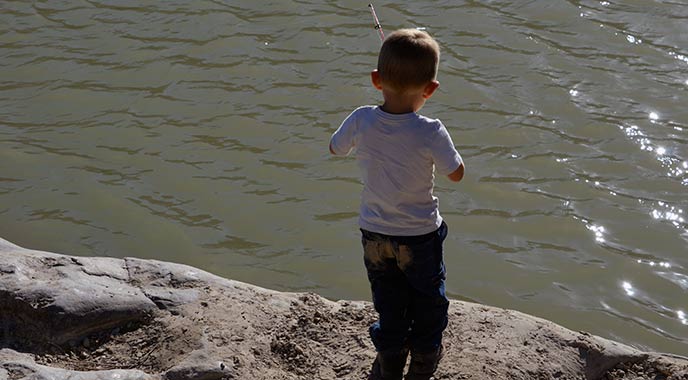 NPS Photo/Cookie Ballou
Sometimes visiting a National Park can seem as though time is not on your side and the pace of "have to see everything" takes over. Perhaps fishing, which might seem unusual in a desert park, could be just what the "ranger" ordered.
This activity is less harried, relaxing, and most of all, edible. Fishing the Rio Grande is something that is fun for visitors of all ages. And best of all it's free, and requires no Texas fishing license. All that is required is a fishing permit which may be obtained at any open visitor center. So if a lazy day by the Rio is something you might enjoy, ask a ranger about fishing opportunities here in the park.