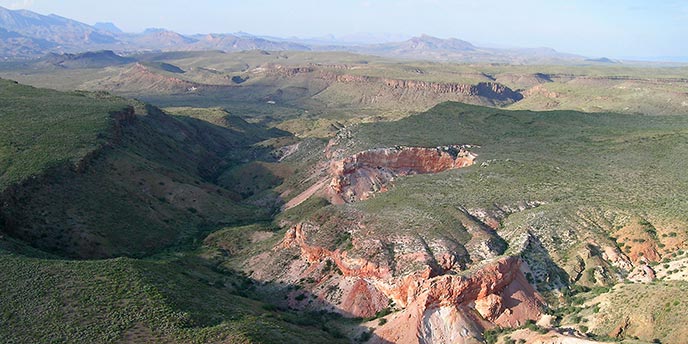 NPS Photo/Blake Trester
Big Bend National Park was authorized by Congress in 1935 and established in 1944 to preserve and protect a representative area of the Chihuahuan Desert along the Rio Grande for the benefit and enjoyment of present and future generations. The park includes rich biological and geological diversity, cultural history, recreational resources, and outstanding opportunities for binational protection of our shared natural and cultural heritage.
Like each of its sister national parks, Big Bend must balance the competing demands of its mission—to provide a fulfilling visitor experience while preserving rare and fragile ecosystems. Key issues facing the park in the coming decade (identified in the General Management Plan) include, water quality and quantity concerns, air quality degradation, invasion of exotic species, management of endangered species, and degradation of natural ecosystems.