Extreme Water Shortage

Extreme water shortage throughout park. Visitors are limited to 5 gallons per day, and are encouraged to conserve further when possible. Please consider bringing your own water to the park.
Oasis of Discovery
Educators and students will find a wealth of unique subjects and places for study when using Big Bend as part of their curriculum. The distinct resources preserved in the park include fossil bearing strata, exceptional biological diversity, prehistoric cultures, and historical time periods from New Spain to the modern era. A field trip to the Big Bend, either actual or virtual, will enhance the learning experience for students of all ages.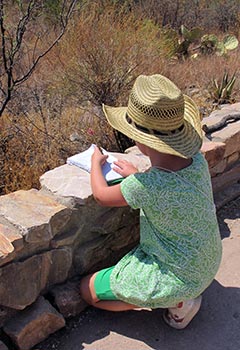 Features
A Geologic Treasure

This is a world-class arena for geology: limestone to laccoliths, faults to volcanoes. Fossils include a world-record pterosaur, and 50' crocodile!

Read More

Nature's Finest

The park's many, varied ecotones—formed by river, desert, and mountains—result in outstanding diversity of wildlife.

Read More