Museum Closed Starting October 27, 2014

The Aztec Ruins museum will be closed starting Monday, October 27, 2014 to prepare for new exhibits to be installed in April 2015. The visitor center, video, and self-guided trail will remain open.
Aztec Ruins National Monument Operating Hours & Seasons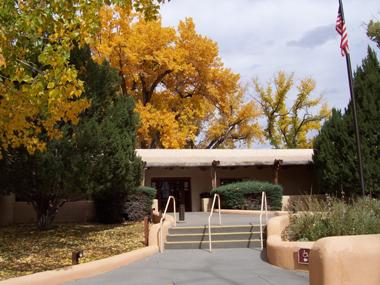 Aztec Ruins National Monument is open every day. Hours are 8:00am to 5:00pm Labor Day through Memorial Day and 8:00am to 6:00pm Memorial Day weekend through Labor Day. No entry is permitted after hours. The park is closed Thanksgiving, December 25th, and January 1st.
Did You Know?

Corner doorways are not a sound architectural decision. Yet, three such doors within this structure have stood for over 900 years. Why did ancient builders include these features in their design?