Volunteer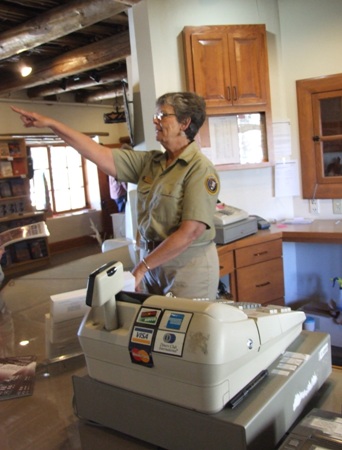 NPS Photo
Aztec Ruins Seeking Volunteers
Have you ever wanted to work in a National Park or Monument? Interested in meeting people from around the world?
Background: Aztec Ruins National Monument preserves a large and fascinating complex of monumental ancestral Pueblo buildings, roads, artifacts, and other pre-Columbian features dating mostly to the 12th and 13th centuries. Many opportunities exist for volunteers to learn about the sites from experts. This unique place is located in Aztec, New Mexico - about fifteen minutes east of Farmington, New Mexico and about forty-five minutes south of Durango, Colorado. Compensation may be available to cover out-of-pocket expenses. Unfortunately, housing is not available. Non-U.S. citizens must obtain a J-1 Visa to be considered.
Description of Duties: Volunteers can benefit the park and gain experience for themselves in a wide variety of ways depending on their background and interests. Volunteers in Parks (VIPs) on the visitor services team help orient visitors, collect fees, rove trails, and--if interested--give interpretive programs. VIPs may also work for maintenance, cultural resources, natural resources, or administration divisions. Other tasks or projects might include managing the site library, photography and organization of a publicity photo file, translating the park trail guide, or more. We are always open to good ideas!
Interested in helping out? Applications available at the park visitor center, or click below to download an application (Adobe Acrobat required).
Volunteer Application (PDF)
Send your completed application to:
Lauren Blacik
Aztec Ruins National Monument
84 Road 2900
Aztec, NM 87410
505-334-6174 x228
e-mail us