Plan Your Visit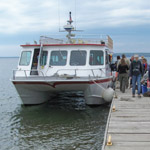 Island Tours and Shuttles

The Apostle Islands Cruise Service offers a variety of nonstop sightseeing excursions and island shuttles featuring stops at several islands.
More...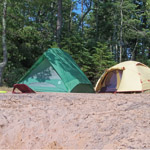 Camping
Camping is available on 18 of the lakeshore's 21 islands and at one campsite on the mainland. More...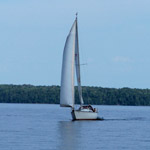 Sailing and Boating

The islands' protected bays, public docks, pristine beaches, and natural beauty offer outstanding boating opportunities.
More...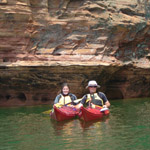 Kayaking

Sea kayaking has become very popular way to travel among the Apostle Islands.
More...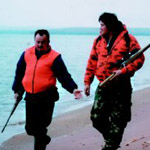 Hunting

Hunting is allowed in the national lakeshore.
More...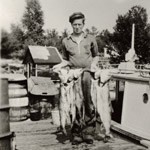 Fishing

Fishing has brought people to the Apostles for centuries.
More...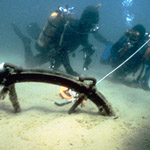 Scuba Diving
A free dive permit is required to scuba dive within national lakeshore boundaries. More...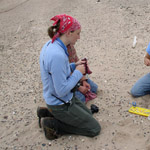 Collecting
Reasonable quantities of fruit, berries, and nuts can be gathered for personal use only. Collecting other natural objects such as rocks, wildflowers, and driftwood is not allowed.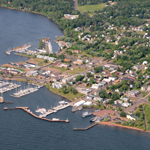 www.williamcronon.net
Bayfield, Gateway to the Apostle Islands
Bayfield, Wisconsin, the park's gateway community, has been called the "Best Little Town in the Midwest." The park is a proud member of the Bayfield Chamber of Commerce & Visitor Bureau, which offers useful information if you will be visiting the area.
Did You Know?

Apostle Islands National Lakeshore has more lighthouses than any other National Park Service area (8 historic towers on 6 islands).