XXIV Army Corps, 1st Division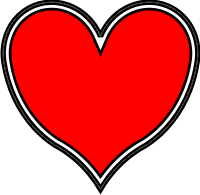 XXIV Army Corps:

Major General John Gibbon


(6,554)
Headquarters Guard: Captain Charles E. Thomas
4th Massachusetts Cavalry, Companies F and K
1st Division: Brigadier General Robert S. Foster
1st Brigade: Colonel Thomas O. Osborne
39th Illinois Infantry
62nd Ohio Infantry
67th Ohio Infantry
85th Pennsylvania Infantry
199th Pennsylvania Infantry
3rd Brigade: Colonel George B. Dandy
10th Connecticut Infantry
11th Maine Infantry
24th Massachusetts Infantry
100th New York Infantry
206th Pennsylvania Infantry
4th Brigade: Colonel Harrison S. Fairchild
8th Maine Infantry
89th New York Infantry
148th New York Infantry
158th New York Infantry
Independent Division: Major General John W. Turner
1st Brigade: Lieutenant Colonel Andrew Potter
34th Massachusetts Infantry
116th Ohio Infantry
123rd Ohio Infantry
2nd Brigade: Colonel William B. Curtis
23rd Illinois Infantry
54th Pennsylvania Infantry
12th West Virginia Infantry
3rd Brigade: Brigadier General Thomas M. Harris
10th West Virginia Infantry
11th West Virginia Infantry
15th West Virginia Infantry
Artillery Brigade: Major Charles C. Abell
3rd New York Light Artillery, Companies B, H, K and M
New York Light Artillery, 17th Battery
1st Pennsylvania Light Artillery, Company A
1st Rhode Island Light Artillery, Company F
1st United States Artillery, Company B
4th United States Artillery, Company L
5th United States Artillery, Companies A and F
Did You Know?

After the fighting ended calls went out for Confederate leaders to be tried for treason. Grant insisted that Lee, who had been paroled at Appomattox, could not be put on trial, and the matter was dropped.