Temporary McLean House Closure

Beginning Sept. 3 the Parlor of the McLean House will only be visible through the window on the front porch while the floor cloth (covering) in the main hall is restored. The house will reopen Monday, Sept. 8. We are sorry for this inconvenience.
VI Army Corps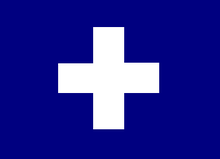 Major General Horatio G. Wright
(15,192)
Escort
21st Pennsylvania Cavalry, Company E
1st Division: Major General Frank Wheaton
1st Brigade:Brigadier General William H. Penrose
1st and 4th New Jersey Infantry
(Consolidated Battalion)
2nd New Jersey Infantry (2 companies)
3rd New Jersey Infantry (1 company)
10th New Jersey Infantry
15th New Jersey Infantry
40th New Jersey Infantry
2nd Brigade:Brigadier General Joseph E. Hamblin
2nd Connecticut Heavy Artillery
65th New York Infantry
121st New York Infantry
95th Pennsylvania Infantry
3rd Brigade:Colonel Oliver Edwards
37th Massachusetts Infantry
49th Pennsylvania Infantry
82nd Pennsylvania Infantry
119th Pennsylvania Infantry
2nd Rhode Island Infantry
5th Wisconsin Infantry
2nd Division: Major General George Getty
1st Brigade:Colonel James M. Warner
62nd New York Infantry
93rd Pennsylvania Infantry
98th Pennsylvania Infantry
102nd Pennsylvania Infantry
139th Pennsylvania Infantry
2nd Brigade:Major General Lewis A. Grant (wounded April 2), Colonel Charles Mundee,
Lieutenant Colonel Amasa S. Tracy, Major General Lewis A. Grant
2nd Vermont Infantry
3rd Vermont Infantry
4th Vermont Infantry
5th Vermont Infantry
6th Vermont Infantry
1st Vermont Heavy Artillery
3rd Brigade:Colonel Thomas W. Hyde
1st Maine Infantry (Veteran)
43rd New York Infantry (5 companies)
49th New York Infantry (5 companies)
77th New York Infantry (5 companies)
122nd New York Infantry
61st Pennsylvania Infantry
3rd Division: Brigadier General Truman Seymour
1st Brigade:Colonel William S. Truex
14th New Jersey Infantry
106th New York Infantry
151st New York Infantry (5 companies)
87th Pennsylvania Infantry
10th Vermont Infantry
2nd Brigade:Brigadier General J. Warren Keifer
6th Maryland Infantry
9th New York Heavy Artillery
110th Ohio Infantry
122nd Ohio Infantry
126th Ohio Infantry
67th Pennsylvania Infantry
138th Pennsylvania Infantry
Artillery Brigade:Major Andrew Cowan
1st New Jersey Light Artillery, Company A
New York Light Artillery, 1st and 3rd Batteries
9th New York Heavy Artillery, Company L
1st Rhode Island Light Artillery, Companies G and H
5th United States Artillery, Company E
1st Vermont Heavy Artillery, Company D
Did You Know?

Libby Custer's will states: "...the table on which the surrender of General Lee to General Grant was written...and now located in the... War Department Building in Washington, D. C., I give and bequeath to the United States Government..." Now in Smithsonian Museum of American History collections.