II Army Corps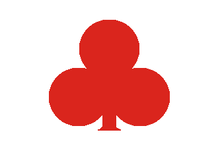 Major General Andrew A. Humphreys
(16,327)
1st Division: Brigadier General Nelson A. Miles
1st Brigade:Colonel George W. Scott
26th Michigan Infantry
5th New Hampshire Infantry (Battalion)
2nd New York Heavy Artillery
61st New York Infantry
81st Pennsylvania Infantry
140th Pennsylvania Infantry
2nd Brigade:Colonel Robert Nugent
28th Massachusetts Infantry (5 companies)
63rd New York Infantry (6 companies)
69th New York Infantry
88th New York Infantry (5 companies)
4th New York Heavy Artillery
3rd Brigade:Brigadier General Henry J. Madill (wounded April 2),
Brigadier General Clinton D. MacDougall
7th New York Infantry
39th New York Infantry
52nd New York Infantry
111th New York Infantry
125th New York Infantry
126th New York Infantry
4th Brigade:Brigadier General John Ramsey
64th New York Infantry
66th New York Infantry
53rd Pennsylvania Infantry
116th Pennsylvania Infantry
145th Pennsylvania Infantry
148th Pennsylvania Infantry
183rd Pennsylvania Infantry
2nd Division: Brigadier General William Hays (assigned to Artillery Reserve April 6),
Brigadier General Thomas Smyth (temporary command), Brigadier General

Francis C. Barlow (assigned April 7)
1st Brigade:Colonel William A. Olmsted
19th Maine Infantry
19th Massachusetts Infantry
20th Massachusetts Infantry
7th Michigan Infantry
1st Minnesota Infantry (2 companies)
59th New York Infantry (Battalion)
82nd New York Infantry (Battalion, 4 companies of 2nd New York attached)
152nd New York Infantry
184th Pennsylvania Infantry
36th Wisconsin Infantry
2nd Brigade:Colonel James P. McIvor
8th New York Heavy Artillery
155th New York Infantry
164th New York Infantry
170th New York Infantry
182nd New York Infantry (69th New York National Guard Artillery)
3rd Brigade:Brigadier General Thomas A. Smyth (mortally wounded April 7),
Colonel Danielle Woodall
14th Connecticut Infantry
1st Delaware Infantry
12th New Jersey Infantry
10th New York Infantry (Battalion)
108th New York Infantry
4th Ohio Infantry (4 companies)
69th Pennsylvania Infantry
106th Pennsylvania Infantry (3 companies)
7th West Virginia Infantry (4 companies)
Unattached
2nd Company, Minnesota Sharpshooters
3rd Division: Major General Gershom Mott (wounded April 6), Brigadier General
Regis de Trobriand
1st Brigade:Brigadier General Regis de Trobriand, Colonel Russell B. Shepherd
20th Indiana Infantry
1st Maine Heavy Artillery
40th New York Infantry
73rd New York Infantry
86th New York Infantry
124th New York Infantry
99th Pennsylvania Infantry
110th Pennsylvania Infantry
2nd Brigade:Brigadier General Byron R. Pierce
17th Maine Infantry
1st Massachusetts Heavy Artillery
5th Michigan Infantry
93rd New York Infantry
57th Pennsylvania Infantry
105th Pennsylvania Infantry
141st Pennsylvania Infantry
3rd Brigade:Brigadier General Robert McAllister
11th Massachusetts Infantry
7th New Jersey Infantry
8th New Jersey Infantry
11th New Jersey Infantry
120th New York Infantry
Artillery Brigade:Lieutenant Colonel John G. Hazard
MassachusettsLight Artillery, 10th Battery
1st New Hampshire Light Artillery, Company M
1st New Jersey Light Artillery, Company B
New York Light Artillery, 11th Battery
4th New York Heavy Artillery, Companies C and L
1st Rhode Island Light Artillery, Battery B
4th United States Artillery, Company K
Did You Know?
Colonel Charles Marshall, Lee's aide-de-camp, was the great-nephew of Chief Justice John Marshall. Charles Marshall chose the site of the surrender meeting and was the only Confederate present in the McLean House besides General Lee.