Loading the player...

Civil War Through Civil Rights: A Nation's Journey

Civil War Through Civil Rights: A Nation's Journey

Duration:

3 minutes, 42 seconds

Credit / Author:

NPS

Date created:

2011-05-22
Loading the player...

Battle Reenactment Policy (Long)

National Park Service reenactment policy video (long version)

Duration:

4 minutes, 28 seconds

Credit / Author:

NCR AV

Date created:

2011-06-29
Loading the player...

Battle Reenactment Policy (Short)

National Park Service reenactment policy video (short version)

Duration:

1 minute, 12 seconds

Credit / Author:

NCR AV

Date created:

2011-06-29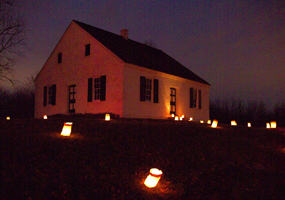 Keith Snyder-NPS
The Antietam Memorial Illumination is held yearly, the first Saturday in December. Over 23,000 luminaries are placed across the field to represent each casuality that occurred on September 17, 1862. Click
here
(Quicktime Video-7:30 length-10.6 MB) to see the illumination video and for more information, visit our
Memorial Illumination page
.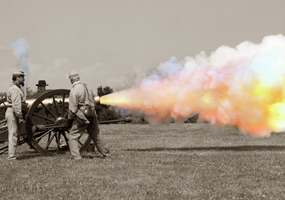 Keith Snyder-NPS
Also known as the 'King of Battle', artillery played a key role at Antietam. This video will explore the different types of cannon that were involved in the battle, as well as how the big guns were loaded and fired.
Click here for the video, QuickTime 15.2 MB.
Click here to go to our artillery page.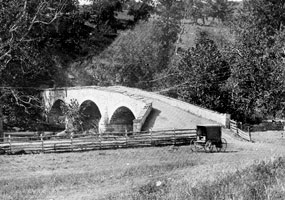 Alexander Gardner took 70 photographs of the battlefield starting just two days after the battle. This was the first time an American battlefield had ever been photographed before the dead had been buried.
Click here
to view a Windows Media Video (WMV 4:19 length-13.7 MB) on Gardner at Antietam. To see more of Gardner's photographs
click here
.