Maps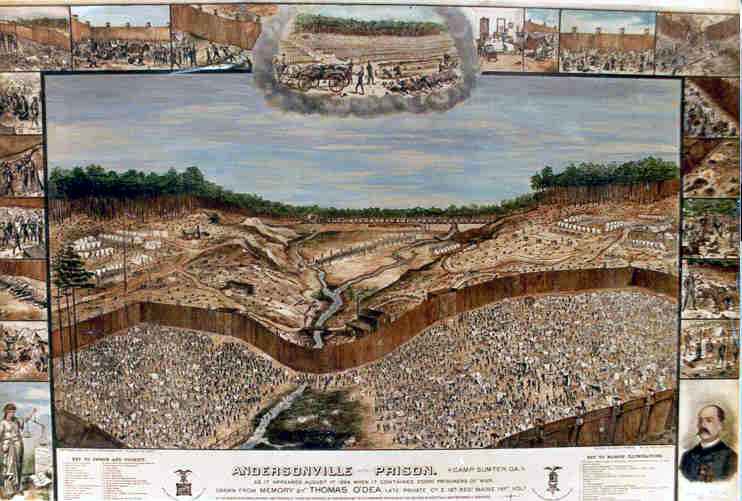 NPS/Andersonville NHS
Park Map - 99KB PDF
Full-color basic park map showing the location of the National Prisoner of War Museum, Prison Site, National Cemetery, and other features.
Cemetery Map - 230KB PDF
Full-color map of the Andersonville National Cemetery, showing sections, landmarks, and the locations of monuments.
Area Map - 51KB PDF
A travelers map showing the immediate area of the park and routes to and from Andersonville National Historic Site.
National Prisoner of War Museum Map - 124KB PDF
A handout showing the layout of the exhibit areas inside the museum.
Historic Base Map - 60KB PDF
Base map showing the entire Camp Sumter military prison complex during 1864-65.
Did You Know?

The shelters built by prisoners were known by many names: tents, huts, shelter tents and blanket tents. The phrase "shebang" was used by a small number of prisoners but through post-war and Twentieth Century popular writings has become the most commonly used term for the prisoner shelters. More...