Maps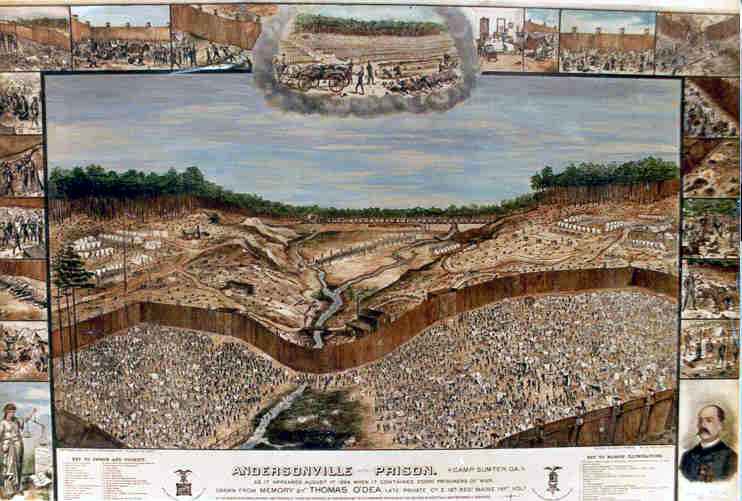 NPS/Andersonville NHS
Park Map - 99KB PDF
Full-color basic park map showing the location of the National Prisoner of War Museum, Prison Site, National Cemetery, and other features.
Cemetery Map - 230KB PDF
Full-color map of the Andersonville National Cemetery, showing sections, landmarks, and the locations of monuments.
Area Map - 51KB PDF
A travelers map showing the immediate area of the park and routes to and from Andersonville National Historic Site.
National Prisoner of War Museum Map - 124KB PDF
A handout showing the layout of the exhibit areas inside the museum.
Historic Base Map - 60KB PDF
Base map showing the entire Camp Sumter military prison complex during 1864-65.
Did You Know?

Two unknown Union soldiers are buried in Grave 13,718. These prisoner deaths were discovered in 1899 when heavy rains exposed their remains within the prison site. It is thought that they died as a result of suffocation from a cave-in or a shelter or well.