Maps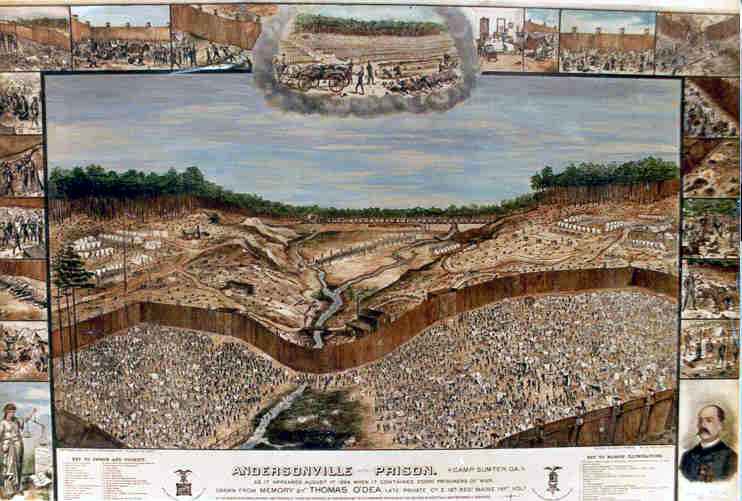 NPS/Andersonville NHS
Park Map - 99KB PDF
Full-color basic park map showing the location of the National Prisoner of War Museum, Prison Site, National Cemetery, and other features.
Cemetery Map - 230KB PDF
Full-color map of the Andersonville National Cemetery, showing sections, landmarks, and the locations of monuments.
Area Map - 51KB PDF
A travelers map showing the immediate area of the park and routes to and from Andersonville National Historic Site.
National Prisoner of War Museum Map - 124KB PDF
A handout showing the layout of the exhibit areas inside the museum.
Historic Base Map - 60KB PDF
Base map showing the entire Camp Sumter military prison complex during 1864-65.
Did You Know?

The largest artifact in the National Prisoner of War Museum is the "Sack of Cement Cross" from Camp O'Donnell in the Philippines. The total height of the cross is 8 ft. The cross was built as a memorial to American prisoners who perished in the camp.