Getting Around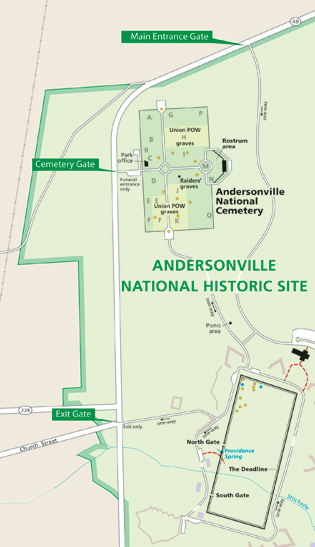 NPS/Andersonville NHS
Three gates along Highway 49 provide access to the main part of the park:
The Main Entrance Gate is the northern most gate, and is the primary way visitors should enter the park. The entrance gate provides direct access to the National Prisoner of War Museum.
The Cemetery Gate is the middle gate and is used for funerals only.
The historic Exit Gate is directly across from the town of Andersonville and is used as the primary means of exit by all visitors.


Did You Know?

The earliest commemorative service in the National Cemetery was held on Emancipation Day, January 1, 1869. Teachers and students of the Freedman's school, along with the Rev. Dr. Hamilton Pierson held memorial services and superintended the decoration of the the National Cemetery.