Getting Around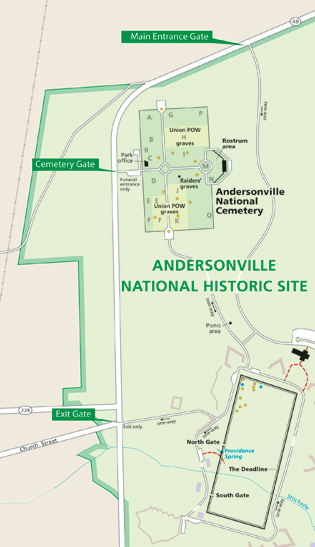 NPS/Andersonville NHS
Three gates along Highway 49 provide access to the main part of the park:
The Main Entrance Gate is the northern most gate, and is the primary way visitors should enter the park. The entrance gate provides direct access to the National Prisoner of War Museum.
The Cemetery Gate is the middle gate and is used for funerals only.
The historic Exit Gate is directly across from the town of Andersonville and is used as the primary means of exit by all visitors.


Did You Know?

Boston Corbett (Sgt 16th NY Cavalry), the man credited with killing John Wilkes Booth, was a prisoner at Andersonville. Prisoner diaries and memoirs mention Corbett as being extremely religious and a bit eccentric.