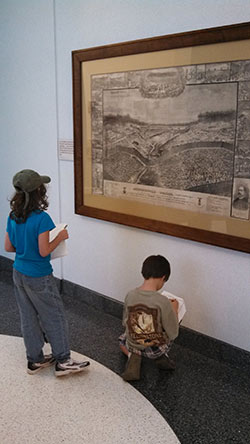 NPS/ E. Leonard
How do I have a successful visit to Andersonville?
Be on your BEST behavior!
B - Be Respectful. This place is important. Fathers, brothers, and sons died and are buried here. You will treat everything with care because the monuments and cemetery represent family. Low voices and quiet walking lets everyone learn.
E - Earthworks Are Original. Those interesting grassy mounds around the cannons are 150 years old. You will protect them by NOT walking on them.
S - Shoes on the Ground. You will not climb on monuments, cannons, headstones, or structures.
T - Trust. As a Junior Ranger, you are trusted to follow the rules. You are a steward or guardian of national parks. You will follow the rules and help others to be safe.
If everyone is on their BEST behavior then we all succeed.