For Kids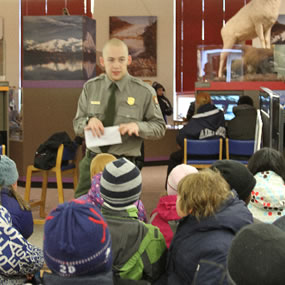 There is lots to do at the Anchorage Alaska Public Lands Information Center! We have scavenger hunts, movies, games, and much more.

If you can't pay us a visit you can still do a LOT of fun activities on our website!
For more information visit: http://www.alaskacenters.gov/anchorage-for-kids.cfm

Did You Know?

Alaska is the size of; 114 Connecticuts; 277 Delawares; 88 Hawaiis; 69 Massachusettes; 61 New Hamphires; 470 Rhode Islands and 2 Texas'.