For Kids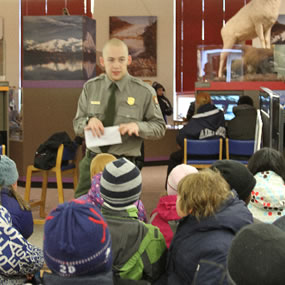 There is lots to do at the Anchorage Alaska Public Lands Information Center! We have scavenger hunts, movies, games, and much more.

If you can't pay us a visit you can still do a LOT of fun activities on our website!
For more information visit: http://www.alaskacenters.gov/anchorage-for-kids.cfm

Did You Know?

There were virtually no moose living in the Anchorage bowl before 1915. The building of roads and air strips and forest fires encouraged the growth of willow, thus attracting the ungulates.