Road Closure

Please be aware that part of the public area loop has been closed until further notice as the park starts preparatory efforts for this summer's paving project on the Picnic Area Road.
Early Closure 11/27/2013

The park will be closing today at 3:00 for the Thanksgiving holiday and remained closed through Thanksgiving Day, November 28. The park will re-open at 9:00 am on Friday, November 29.
Fees & Reservations
ENTRANCE FEES

Special Fee Free Days 2013
January 21 -Martin Luther King, Jr. Day
April 22-26 -National Park Week (That's right, fee free the whole week!)
August 25 -National Park Service Birthday (The NPS will turn 97 years old in 2013!)
September 28 -National Public Lands Day
November 9-11 -Veteran's Day Weekend
Everyday Individual Fees
$4 per person for visits of 1-7 (consecutive) Days
Details: Applies to ages 16 and over. Children 15 and under admitted free


LOCAL PASSPORT
SW Pennsylvania Park Pass

$15 for a pass that is valid 12 (consecutive) months from date of purchase

Allows entry to the five National Parks of Western Pennsylvania: Allegheny Portage Railroad National Historic Site; Flight 93 National Memorial; Fort Necessity National Battlefield, Friendship Hill Hational Historic Site; and Johnstown Flood National Memorial, for pass holder and three additional adults of their choice. The passholder must travel with the guests; they may be different guests at each visit. Children are admitted free of charge.
Save Money!! Buy the Local Pass right away if:
*you have 4 adults in your group (saves $1 immediately, plus entry into other parks for up to a year)
*you have 2 to 4 adults in your group and you plan to see both Allegheny Portage Railroad NHS and the Johnstown Flood National Memorial (saves $1 to $17 depending on your group size, plus you have 12 months to return AND admission for Fort Necessity National Battlefield- another $10-$20 savings)
*you plan to visit more than once (your pass is good for 12 months, you can bring up to 3 adults guests each time you visit and not have to pay)
Learn about the America the Beautiful Passes, including the new Annual Pass for U.S. Military - and sold (click for details)
Senior Pass
For US Citizens or Permanent Residents who are age 62 or over. This admits the cardholder and three additional adult guests in the party.
Access Pass
For US Citizens or Permanent Residents of any age who have a permanent disability. This admits the guest and three additional adult guests in the party.
America The Beautiful Pass
Yearly pass sold for Entrance Fees to all National Parks and other Federal Areas. This admits the guest and three additional adult guests in the party.
America the Beautiful-U.S. Military Pass
Free, yearly pass for Active US Military members, including the National Guard and Reserves. This admits the servicemember and his/her dependents in the party.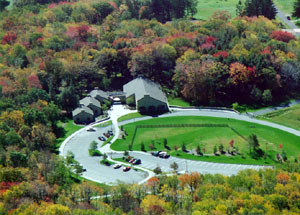 NPS
Why have fees?
Managing our public lands is a major financial investment. While most of that investment comes from the general tax base, those who use these areas for recreation derive a greater benefit from--and place a greater burden on--resources than the public at large. These individual park fees redistribute that burden so that users pay an increased share of the costs. We encourage you to participate in recreational activities; such experiences will enhance your visit and create memories. But we also ask you to remember your role in keeping the experience alive for others.

There are many projects that the fee monies will be applied to such as repairs and improvements to roads, buildings, and trails. Fee money goes toward improved signs and exhibits. Educational programs, guided walks and hikes, and other visitor activities receive funds from fee money collected. Natural habitat protection as well as stabilization and restoration of historic structures can be enhanced thanks to fee monies. We thank you for your support of the National Parks and the fee program.




Did You Know?

In 1834, a passenger on the Portage wrote that the engine houses appeared "like fairy castles seated on the tops of lofty hills, and shaded and surrounded by towering oaks and hemlocks". Today, a new generation of hemlock, Pennsylvania's state tree, survives in Allegheny Portage Railroad NHS.