Staple Bend Tunnel Trail Open, Staple Bend Tunnel Close

The Staple Bend Tunnel is closed until further notice, but the Staple Bend Tunnel trail is open for use. Again, the tunnel, NOT THE TRAIL, is closed.
Road Closure

Please be aware that part of the public area loop has been closed until further notice as the park starts preparatory efforts for this summer's paving project on the Picnic Area Road.
Engine House 6 Exhibit Shelter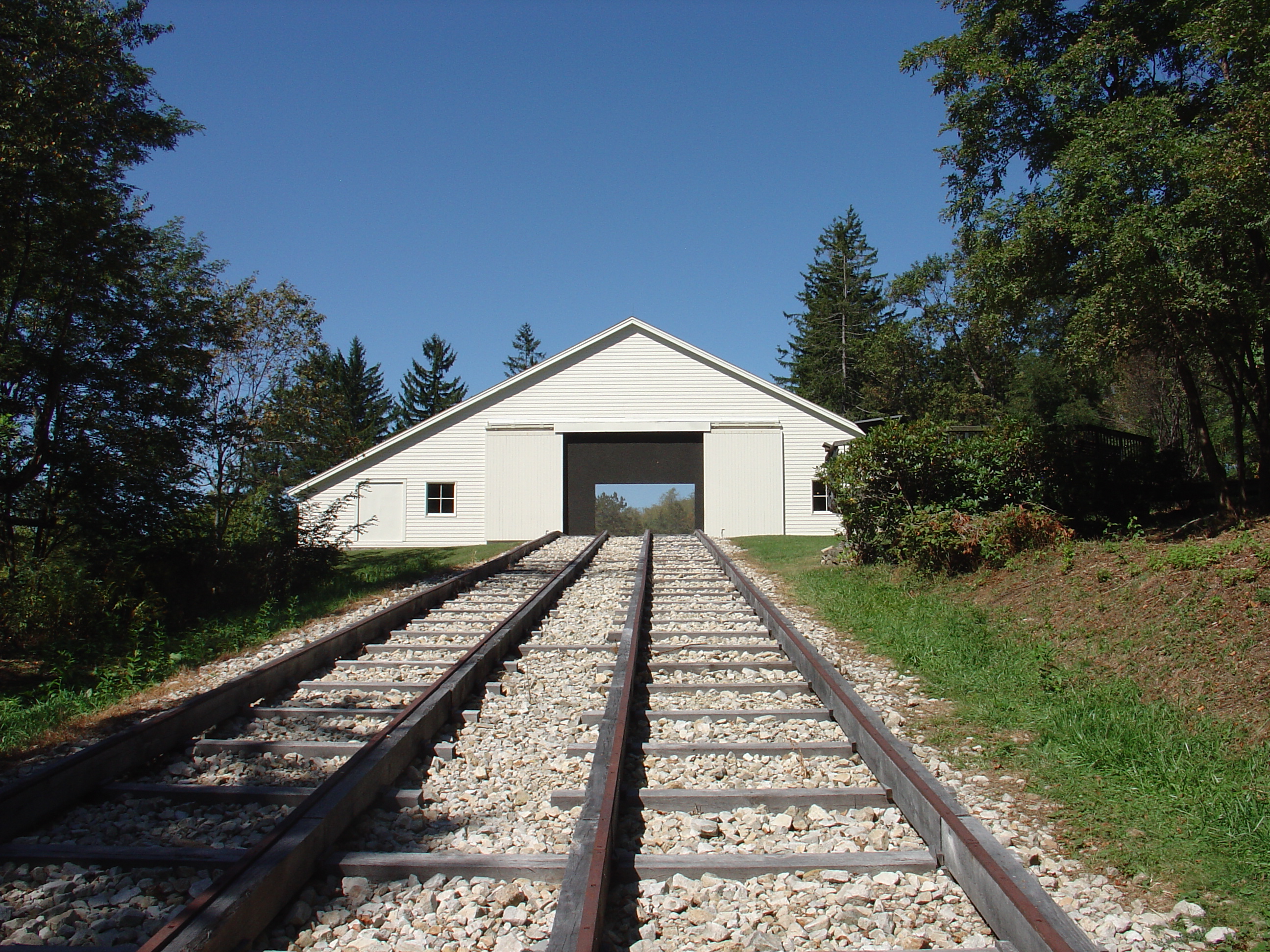 NPS
Hours
Open 9 a.m. to 5 p.m. daily
Days Open
7 days per week
all year
Closed Federal winter holidays: Thanksgiving Day, December 25, January 1, Martin Luther King Jr. Day (3rd Monday in January), Presidents Day (3rd Monday in February)
Directions
You walk to the Engine House 6 Exhibit Shelter from the park visitor center either by following the boardwalk or the old Gallitzin Road. There is NO PARKING at the Engine House or Lemon House. The main parking is at the park visitor center. Additional parking is available at the park picnic area. Picnic area parking requires a one half mile hike on trails through the woods to get to the historical area.
Tours
Self guided tours let visitors linger as long as they wish. There are panels to read and a 'hand on' discovery room.
What to Expect
Over half of the exhibit shelter contains a reproduction of the machinery that would be in Engine House 6. This includes a stationary engine (NOT a locomotive) as well as the gears, brakes, and assorted levers that kept the tow rope in motion. The building itself is the same general shape as the original engine house but built larger to protect the original foundations. Those foundation pieces can be seen through the metal grating that serves as flooring in the exhibit shelter.
History Of The Engine House
The displays will detail the parts and workings of the building. Visit the History & Culture section of this web site for more stories and information about the Portage Railroad and the Engine Houses.
Did You Know?

The Norris locomotive George Washington, which proved the Allegheny Portage Railroad obsolete, worked its lifetime on the Portage after 1836.