Road Closure

Please be aware that part of the public area loop has been closed until further notice as the park starts preparatory efforts for this summer's paving project on the Picnic Area Road.
Brochures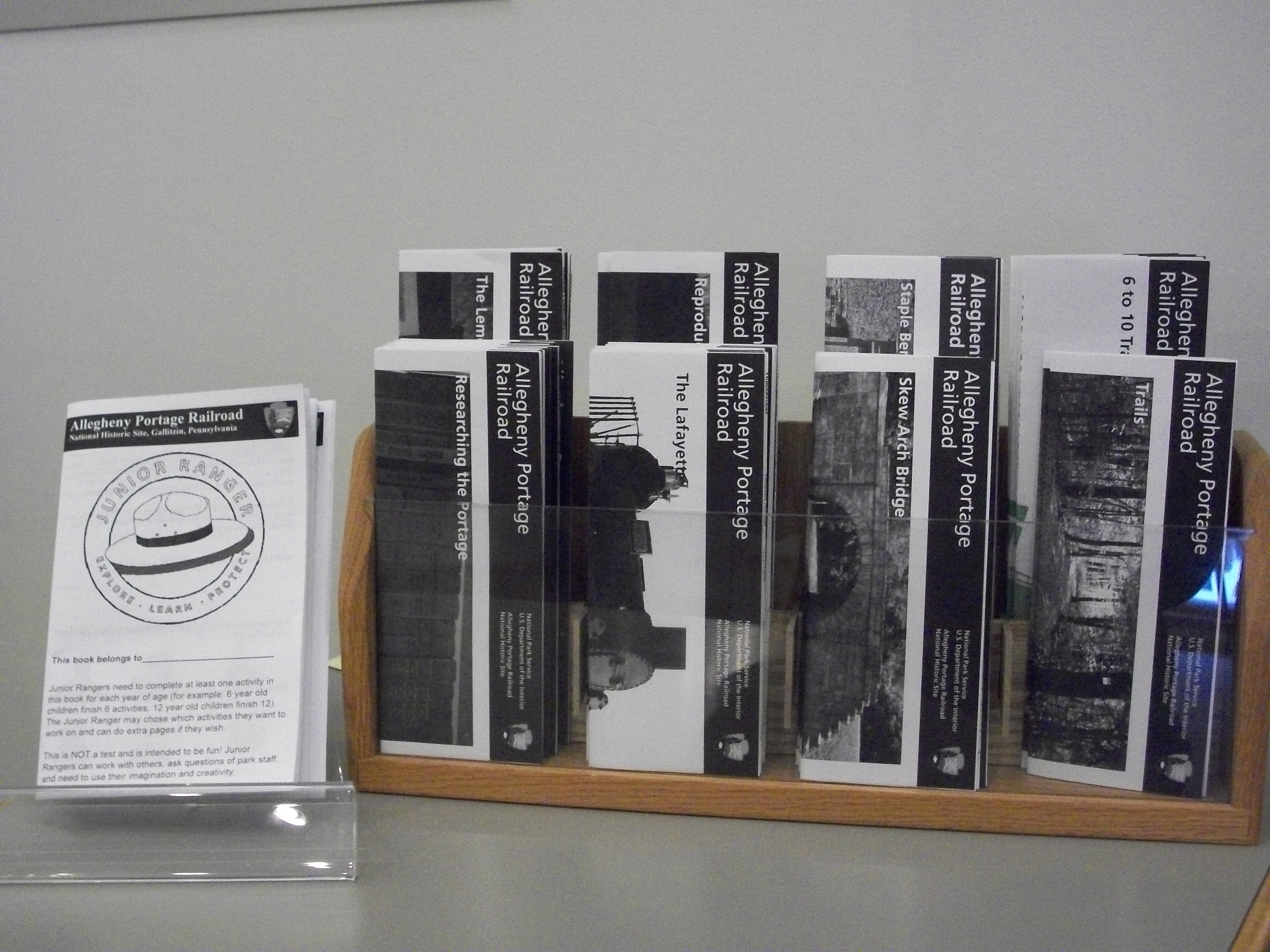 NPS
Park Site Bulletins (things to supplement information in the park's regular brochure- unigrid). All are PDF format.
Volunteers-In-Parks Program how you can help at Allegheny Portage
Planning A Safe Visit general information about hazards, etc
Forest Vegetation information on forest monitoring within Allegheny Portage Railroad National Historic Site
Invasive Species Early Detection-Plants and Pests information on invasive plants and pests in the Eastern Rivers and Mountains Network
Climate Change information detailing predicted climate change in the Eastern Rivers and Mountains Network
The Lemon House the history of the building and its owners
Guide To The Lemon House the self guided handout for visitors to the Lemon House
Reproductions where Lemon House reproductions were obtained and how you might decide which are appropriate for your project
Repointing information on the Lemon House mortar work
Skew Arch Bridge details about this park feature
Trails Summit area trails including ski landmarks (power lines, gas lines), suggestions of other trail resources
Inclines 6 to 10 Trail map of the main route as well as spur trails
Staple Bend Tunnel details and directions to this park feature
Researching The Portage information for adults and children who want to learn more or find their family history related to the Portage
The Lafayette details concerning this model on permanent loan from the B&O Rilroad Museum
Did You Know?

When the Portage Railroad opened on March 18, 1834, it was a single track line. The rule was when 2 drivers met the one who had passed the center post had the right to go on. The other driver had to back up. Some sat nose to nose until a magistrate determined who got to the center first.